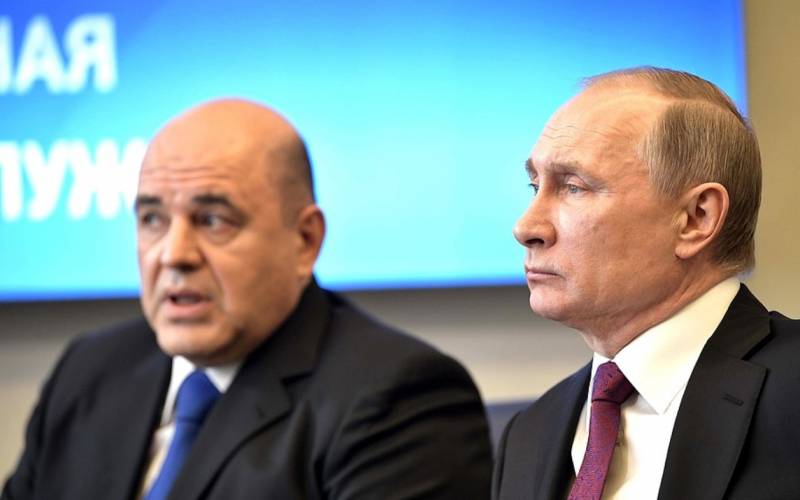 The COVID-19 epidemic struck Russia at a very delicate moment for Vladimir Putin, writes the Polish Internet portal Onet. She forced the Russian president to postpone the referendum, which was supposed to approve amendments to the Constitution. Thanks to them, he could rule another 12 years, after 2024.
Last month, the Russian parliament passed constitutional amendments, potentially extending Putin's rule until 2036. A referendum was scheduled for April 22 to consolidate the reform, but it was postponed.
Putin, who celebrated the 20th anniversary of his rise to power on New Year's Eve, should step down from his post in 2024. However, Russian lawmakers decided that for national security, including in the context of a global pandemic, Putin should be left at the head of the country for another 12 years.
In the situation of current problems and threats for the whole world, it must be said that oil and gas are no longer our greatest strength. Our biggest power is Putin
- State Duma Chairman Vyacheslav Volodin said.
When the situation with coronavirus in Russia worsened, President Vladimir Putin chose to fade into the background. He entrusted the immediate subordinates with the duty to inform the citizens of "bad
news
».
For example, in Moscow, the mayor of the city, Sergei Sobyanin, was appointed responsible, and in the whole country, the recently appointed Prime Minister Mikhail Mishustin.
Putin willingly shared power, because he himself does not know what is right and what is not in such circumstances
- considers Konstantin Gase,
political
Carnegie Center Analyst.
Other analysts suggest that Putin is cautious because he does not want to be associated with unpopular measures.
Thus, the Russian president can hardly be considered the greatest force in Russia now.