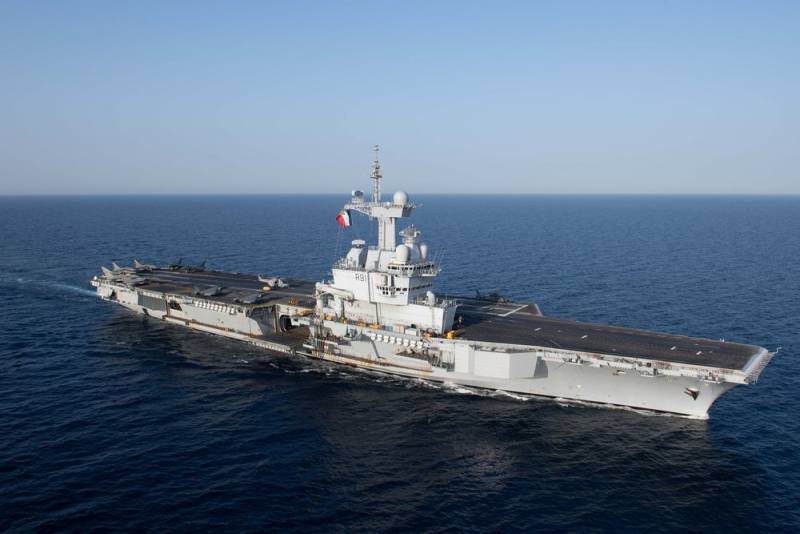 On the French aircraft carrier Charles de Gaulle, more than half of the crew members revealed a new dangerous coronavirus infection COVID-19. This was reported by the French media, citing a statement by the French Ministry of Armed Forces.
According to them, in 1046 representatives of the personnel of the aircraft carrier, tests showed a positive result. 1760 people were tested.
It is specified that more than 20 crew members have already been hospitalized and are in intensive care. It is emphasized that in more than half of those infected, no symptoms characteristic of COVID-19 are observed at all.
At the same time, the Minister of Armed Forces of France Florence Parley said that among the crew of the aircraft carrier and its escort ships, more than 2 thousand tests were carried out, which revealed 1081 infected. According to her, the infected are quarantined in barracks in Toulon and Brest, and the crew of the frigate La Motte Piquet is quarantined at home.
We remind you that before this, on April 14, 2020, 1767 crew members of the aircraft carrier underwent coronavirus testing. In 668 people, the tests gave a positive result. It was reported that after this 31 crew members were placed in the hospital of St. Anne in Toulon. Moreover, only one of them was in the intensive care unit.
It must be added that the crew of an aircraft carrier can reach up to 1900 people (team - 1200, air group - 600 and leadership - 100). Given the number of crew members infected, the combat effectiveness of the only French Navy aircraft carrier under construction is very conditional.