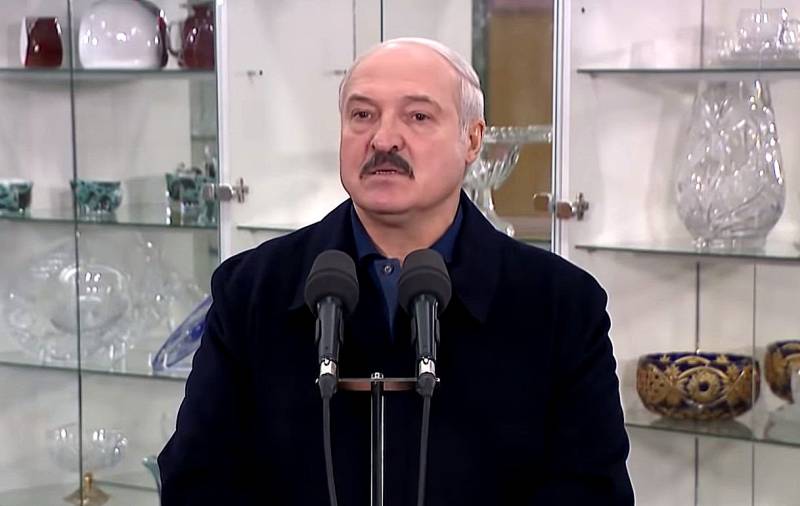 Belarusian leader Alexander Lukashenko, while talking with the labor collective of the Neman glass factory in the Grodno region, once again criticized Russia. He said that Moscow was "choked" by coronavirus infection, and Russian test systems for detecting COVID-19 did not work well.
Studying production, Lukashenko spoke out on a wide range of issues. He talked about
the economy
, medicine, children, and at the same time harshly commented on what is happening in Russia.
See what happened in Moscow. Super-rich city - 9 million people. Moscow was choked. Why? Because they did not have enough hospital facilities. They have so many sick people that they cannot digest them. It is mainly pneumonia. And pneumonia is treated, you remember the Soviet era, 21 days of quarantine. We had enough doctors and beds
- said Lukashenko.
After that, Lukashenko spoke about the Russian test systems that are used in Belarus.
We are testing a lot. But I must frankly say - tests to hell. You probably noticed that Putin was in one infectious diseases hospital and after that the head physician fell ill and said in his hearts: "I won't use these tests anymore: only 60% give the correct testimony." Russian test systems. He said that 60%, and it seems to me, only 30%. And we often discovered. Therefore, do not worry especially. Too much unknown. New virus. You can't imagine how immersed I am in this problem.
- added Lukashenko.
After that, Lukashenko went on to discuss issues of the enterprise's employees that directly related to the problems of Belarus, and not Russia. At the same time, the president of Belarus, answering questions, each time turned to criticism of Russian business and the leadership of Russia.