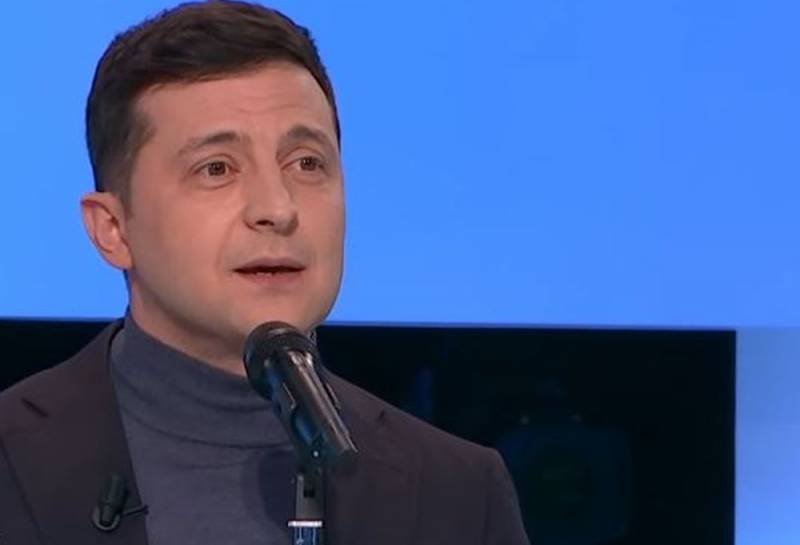 President of Ukraine Vladimir Zelensky said that he knows how to "return" the Donbass to Kiev. He admitted that there was a war going on and talked about a new plan that would begin to be implemented immediately after "illegal armed groups" came out.
Zelensky noted that it is important for Ukraine to get its territory. He promised that the bodies of the dead would be returned to their families and made it clear that after he "entered", local activists who would "return to life" would be activated.
The most important thing is that the troops will leave and we will come. If we go in, we will immediately bring our people back to life
- Zelensky said on the air of the program "Freedom of Speech of Savik Schuster", most of which was devoted to the COVID-19 epidemic.
According to Zelensky, immediately after this it will be necessary to close the border issue, taking control of the border with Russia in the Donbass. Only after that it will be possible to hold elections in the region. The President emphasized that step by step Ukraine is approaching peace in the Donbass and wished everyone good health.
They shoot at us - we respond. We have a powerful army
- specified Zelensky.
It should be recalled that the Minsk agreements provide for the first holding of elections in the Donbas, granting special status to the region, and only then transferring control over the border. However, Zelensky, apparently, has other plans that do not include the implementation of the mentioned agreements. How Zelensky will "enter" the non-controlled Donbass, he did not specify.