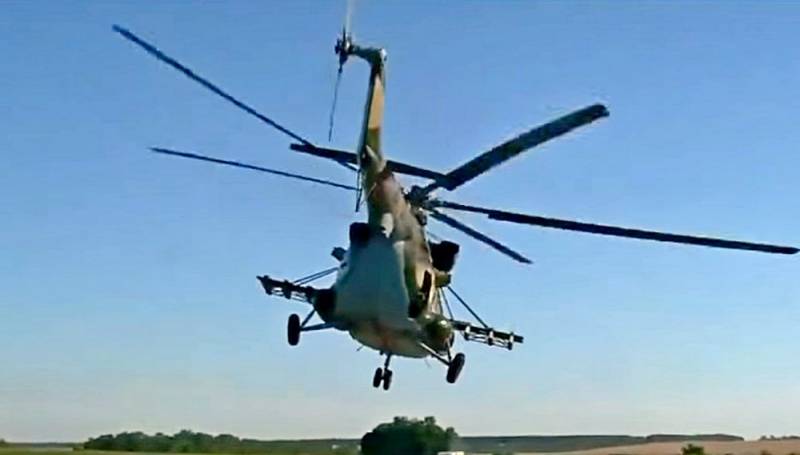 Social media users are discussing a video from Syria in which a Russian Mi-8 helicopter in an attack modification defiantly flies over a convoy of US military moving along the road. The video was shot by US military personnel traveling on an International MaxxPro armored personnel carrier.
It should be noted that the aforementioned armored personnel carriers are manufactured by Navistar International and adopted by the US Army in 2007. The video itself was filmed from within an American vehicle. So his type was determined by the characteristic lattice on the side window.
We remind you that recently Web users
discussed
photos from Syria. Then it was assumed that the Russians were preparing to block the road in the area of ​​the city of El-Kamyshly when the US patrol appeared.
In addition, Russian combat helicopters usually accompany convoys of Russian military police moving along Syrian roads or circling over roadblocks. Consequently, the US military in the video can just go where the Russians are.
It must be added that recently, Americans have repeatedly demonstrated their "partnership" attitude to Russians. For example, they blocked (blocked) roads in front of Russian military patrols, did not let them pass when overtaking, and even tried to push them off the road, threatening the lives and health of Russians. So there is no reason for the US military to be surprised at the Russian helicopter flying low over them.