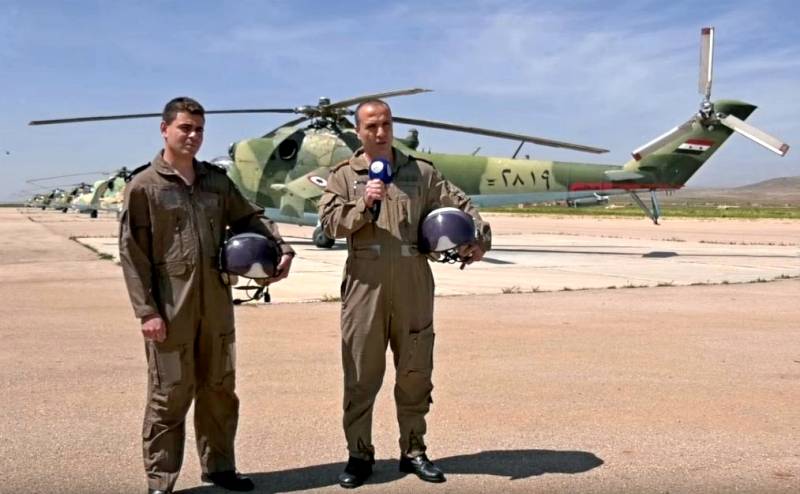 Syrian media reported that Russia transferred ten Mi-24P helicopters to the Syrian Republic army. These shock combat vehicles have always been actively involved in hostilities against terrorists. Pilots selflessly performed their work, despite the difficult conditions, sometimes at the cost of their own lives.
So, in June last year, a video was published showing how six helicopters, lined up in a circle, went to the positions of militants on the hillside in Syria. The effectiveness of the fighting was supported by the adjustment of airstrikes from the ground. The event itself, filmed on video, took place in 2015.
Mi-24 - attack helicopter, developed in the design bureau of M.L. Mil. The unofficial name for the combat vehicle is Crocodile. Mi-24 became the second specialized combat helicopter in the world after the Cobra AN-1. Project development of this
equipment
It began in the USSR in 1968, and a year later prototypes were created. Serial production began in 1971. Mi-24 was widely used during the Afghan and Chechen wars, as well as in many other military conflicts in different countries.
According to data for 2018, Crocodile is the second most common attack helicopter on the planet after the Ap-64 AN-XNUMX.