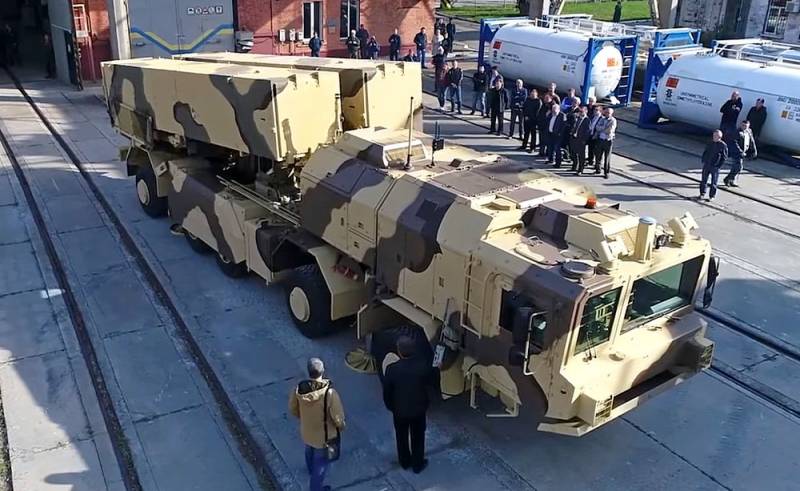 In Ukraine, another Chernobyl may happen. This time it's not about the "Four Horsemen of the Apocalypse," the Independent Nuclear Power Plants.
We are talking about the unknown to the general public Pavlograd chemical plant located in the Dnipropetrovsk region of Ukraine. According to the Polish edition of Defense24, serious problems are brewing at this defense enterprise.
Due to lack of financing, the plant had to lay off 687 employees since the beginning of the year, another 190 workers are in line, if the company does not receive funds from the state. The question is not only its future, but also the security of the entire region.
The fact is that in Pavlograd a unique
technology
the elimination of the Ukrainian nuclear arsenal in accordance with the 1994 Budapest Memorandum. As of 2019, the company processed 3100 tons of rocket fuel from 125 Soviet ballistic missiles. In addition, 40 missile engines from the RT-23 UTTKh Molodets are stored there.
If an emergency occurs, for example, a fire or explosion, hundreds of tons of highly toxic substances will enter the atmosphere. The dismissal of hundreds of highly qualified employees is clearly not conducive to improving security. In addition, the plant stopped producing fuel for Ukrainian Alder missiles for the Smerch MLRS and the promising Grom-2 OTRK, which the Armed Forces had high hopes for.
The Polish publication notes that Ukraine itself brought its unique defense enterprise to a halt.