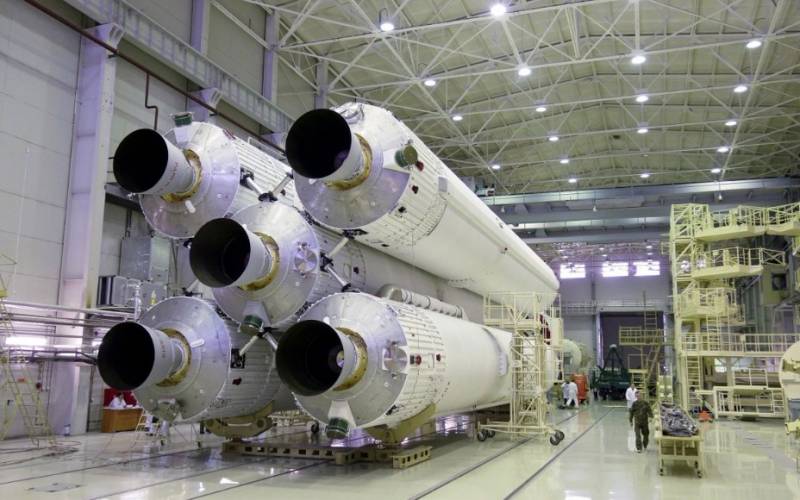 The Russian Angara-A5 heavy class rocket is undergoing final checks before being handed over to the Ministry of Defense and sent to the Plesetsk cosmodrome. About this on the eve of his Twitter wrote the head of "Roskosmos" Dmitry Rogozin.
The report said that the missile is being tested at the Control and Test Station GKNPC them. Khrunicheva. At the moment, no critical comments have been identified.
At the beginning of the year, Alexei Varochko, the general director of the Khrunichev Center, announced that it was planned to deliver the second Angara-A5 launch vehicle to the Plesetsk cosmodrome in March-April. In "Roskosmos" intend to meet the deadlines and transfer the heavy carrier to the military until the end of the month.
Recall that the Angara-A5 is the first heavy-class missile developed in Russia after the collapse of the Soviet Union. Work on the carriers of this family started back in 1995. From that moment, only 2 launches were made: the light and heavy versions. Both took place in 2014.
It is assumed that the heavy Angara-A5 will be able to launch cargo weighing 24,5 tons into near-Earth, 8 tons into the geo-transitional and 5 tons into the geostationary orbit. At the same time, the carrier uses a mixture of oxygen + kerosene as fuel, which will significantly reduce the environmental burden on the environment.