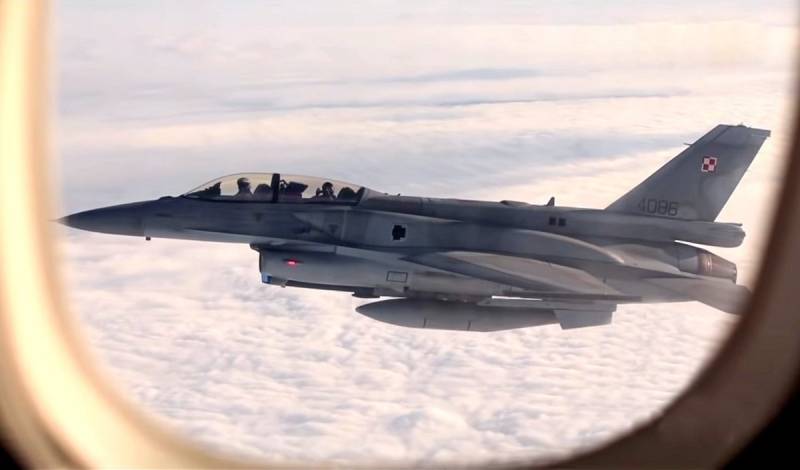 The Bulgarian edition of Facts drew attention to a video that appeared several days ago in the Russian segment of Youtube. On it, the Polish F-16 fighter approached a close distance to the Russian IL-38 anti-submarine aircraft, but the Su-35 of the Russian Air Force was driven off.
At the same time, the Polish combat aircraft released the landing gear. This sign in the aviation environment means a forced landing at the specified aerodrome.
"Reporter" previously described this incident.
in details
.
In the context of this event, comments of the Bulgarian audience are noteworthy. Bulgaria, as you know, has been a NATO member since 2004, and since 2007 it has been a member of the European Union.
He (the Polish pilot) put on his pants, in a word
- comments one of the readers.
The Polish pilot in a panic, realizing his helplessness, clearly stained the diaper
- echoes another.
The Poles are only bold in words, but how it comes to business ...
- appreciated the Polish courage Bulgarian reader.
Lost the chassis? In fact, the Pole meant that he gives up and takes off his pants!
- the user of the Facts website put forward an assumption.
This "scrap metal" F-16 had no chance against the super-maneuverable Su-35
- one of the readers is sure.
Yes, landing gear really means landing, but not in international airspace. The cruising speed of the IL-38 is about 450 km / h. For an F-16 fighter, such a speed at an altitude of 5000 meters is uncomfortable. Probably, the pilot released the landing gear to better hold the plane
- put forward the theory of the Bulgarian user.
From ourselves, however, we note that the landing gear opposite, on the contrary, increases the resistance of the aircraft to the incoming air flow, which means that it worsens the aerodynamic qualities and slows down the aircraft even more.
It is noteworthy that there are really a lot of similar anti-Polish comments on the Facts website, which makes us wonder - what is the reason for such a negative attitude of the Bulgarians towards the Poles? Both countries are members of the European Union and NATO. It would seem - allies, and not the first time. In the past, both states were part of the Warsaw block.
Apparently, things are really going badly in the "European house" and the misunderstanding between the countries will only intensify.