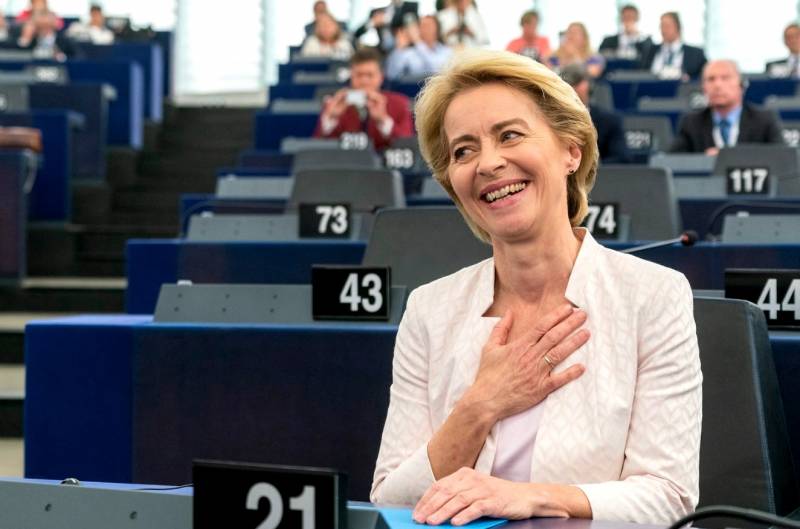 European Union bureaucrats continue to sprinkle ashes on their heads over their absolute helplessness amid the raging COVID-19 epidemic in Italy. On April 14, 2020, the head of the European Commission, German Ursula von der Leyen, speaking at the online session of the European Parliament, again apologized for the fact that the EU could not come to the aid of Italians in a timely manner.
It is true that no one was prepared for this. And it is true that many could not answer when Italy needed a helping hand. And yes, the whole of Europe apologizes for this.
said von der Layen.
In her opinion, all EU countries and the European Commission in particular have already changed their behavior and attitude, therefore, these "apologies count."
It is impossible to stop such an epidemic in a short time. Today, all the hearts of Europe are beating in unison. Every country that has at least a little extra medical equipment shares it with those who need it, and now I am proud that I am a citizen of Europe
- she added.
At the same time, the head of the European Commission demanded that those who are looking for those responsible for the inadequate actions of the EU and the lack of solidarity of the countries members of the community "immediately stop doing this" and "join forces in the fight against the crisis". That is, the EU has forgiven itself for itself, after which it has called for stopping the search for those responsible and has proposed to rally around itself.
According to monitoring services, as of April 16, 2020, more than 2.1 million confirmed cases of COVID-19 have already been recorded in the world. 137 thousand people died. More than 520 thousand people recovered.