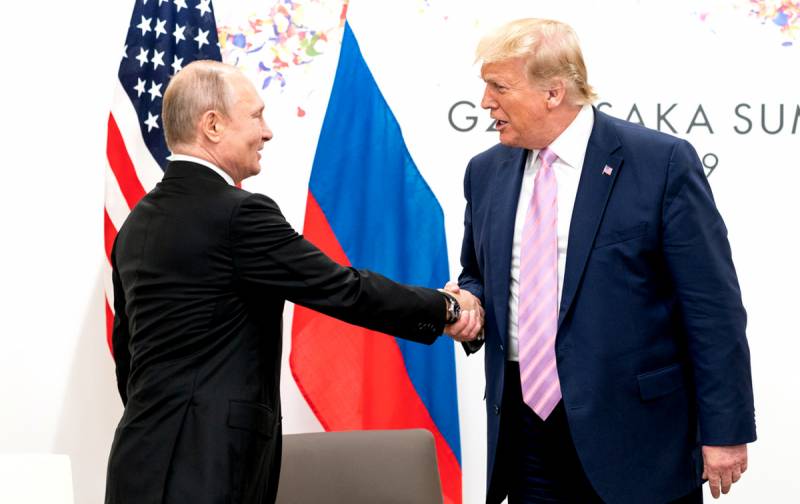 The "geopolitical insidiousness" of Vladimir Putin has long been circulated by legends invented and disseminated by his fans and ill-wishers. This time, Scott Ritter, a former U.S. Marine Corps intelligence officer and author of several books, shared his thoughts on the cunning of the Russian president.
His article, titled "Putin is laying an oil trap for Trump," was published on The American Conservative, a targeted audience. Its author tried to link American sanctions against the Nord Stream-2 gas pipeline, the coronavirus pandemic and the oil war, which ended in an agreement to reduce production under the OPEC + deal, into one geopolitical tangle.
Mr. Ritter writes that the global crisis of demand caused by the coronavirus pandemic has hit painfully shale oil producers in the United States. Many companies in Texas began to experience serious financial difficulties, threatening to go bankrupt. According to the author, Donald Trump fell into "Putin's ingenious trap", promising to reduce oil production. The fact is that the US president cannot order private oil companies, unlike Russia or Saudi Arabia.
Scott Ritter further publishes frightening figures: according to him, Trump expects a reduction in world oil production to 20 million barrels per day. Allegedly, such an agreement was reached at the G20 virtual summit. What is the "trap"?
The fact that only at the expense of Russia will it be possible to ensure a further decrease in production, but Putin will agree to do so only in exchange for the lifting of sanctions against Nord Stream-2 and others. According to the author, the Russian president "processed" Donald Trump in advance by sending a transport plane with medical help to New York. Part of this equipment was produced by a subsidiary of Rostec, which is under US sanctions, and half of the cargo was paid by the Russian Direct Investment Fund (RDIF), which is also under sanctions. RDIF Director General Kirill Dmitriev said:
Changing attitudes towards Russia in an election year can be an insurmountable task. But this was also the case in 1941, when the United States and the Soviet Union left behind their past differences to fight the common enemy.
Thus, Putin forced the United States to give up its principles and now expects this from the United States in relation to its sanctions.
policy
.