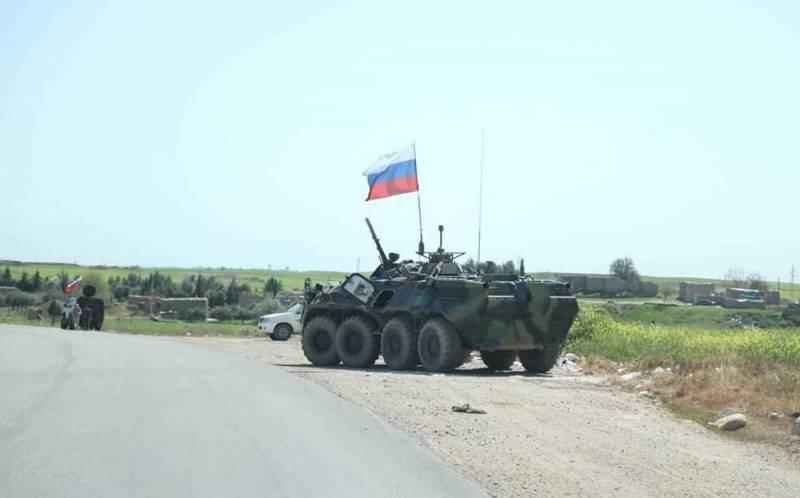 The network discusses the appeared photos of the Russian military, presumably located on the road in the area of ​​the city of El-Kamyshly in northeast Syria. As you know, the Kamyshly district is a zone controlled by the US military.
Users of social networks suggest that the Russians are preparing to block this road when an American patrol appears. According to them, the Russians are tired of the regular unfriendly actions of the Americans in relation to the patrols of the Russian military police in this region. Therefore, the Russians prepared their mirror answer to the Americans to teach them courtesy.
It should be noted that in the north-east of Syria, where the Kurds live, US troops are based, whom official Damascus did not invite to their country. The Americans are guarding the captured oil fields, the money from which goes to pay for the presence of the Americans themselves and the "construction" of the self-proclaimed West Kurdistan.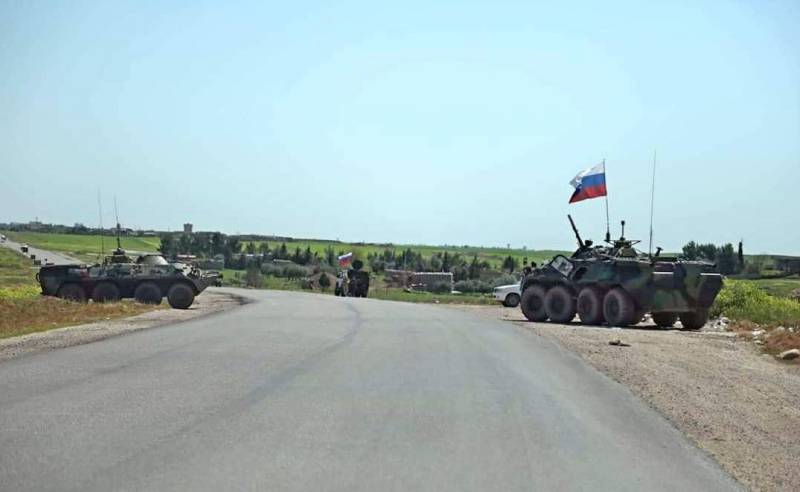 In this area there are regular non-combat "skirmishes" between the American and Russian military.
We remind you that before this the US military
blocked
the road in this region was not missed by the Russian patrol. Then, when trying to go round the Americans, the Russians were stuck in Syrian mud. And even earlier, the American moving armored car did not miss the Russian colleague, and when he
tried
go round it - the American decided to push the Russian off the road.