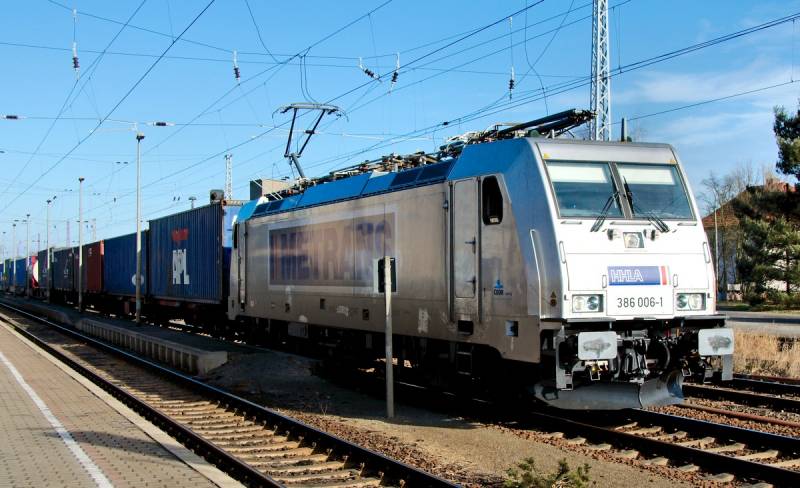 KTZ Express JSC, a subsidiary of Kazakhstan Railways (Kazakhstan Temir Zholy, KTZ), launched a container train from Chinese Xian (Shaanxi Province) to Turkish Izmit, located on the northern coast of the Sea of ​​Marmara. This was reported by the press service of KTZ.
On April 15, 2020, the indicated train carrying 41 40-foot standard container departed from Xi'an. It must cover a distance of 6,7 thousand km in 16 days. Its route from China to Turkey passes through Kazakhstan, Azerbaijan and Georgia along the Trans-Caspian corridor, bypassing Russia.
It is clarified that the composition of the border with Kazakhstan will cross in Altinkol. Then he will head to the Caspian Sea, having traveled all over Kazakhstan. From the port of Aktau on board the cargo will be forwarded through the Caspian Sea to Baku. Then, by the Baku-Tbilisi-Kars railway, the cargo will go to Turkey.
At the same time, the head of KTZ Express JSC, Dmitry Abdullayev, said that this route will provide exporters of Kazakhstan with the opportunity to deliver their products to Azerbaijan, Georgia, Turkey, as well as to the ports of the Black and Mediterranean Seas.
We remind you that the implementation of the Trans-Caspian international transport corridor connecting China and Europe bypassing Russia began in 2013. Beijing is trying to diversify its traffic flows so as not to depend on Moscow.