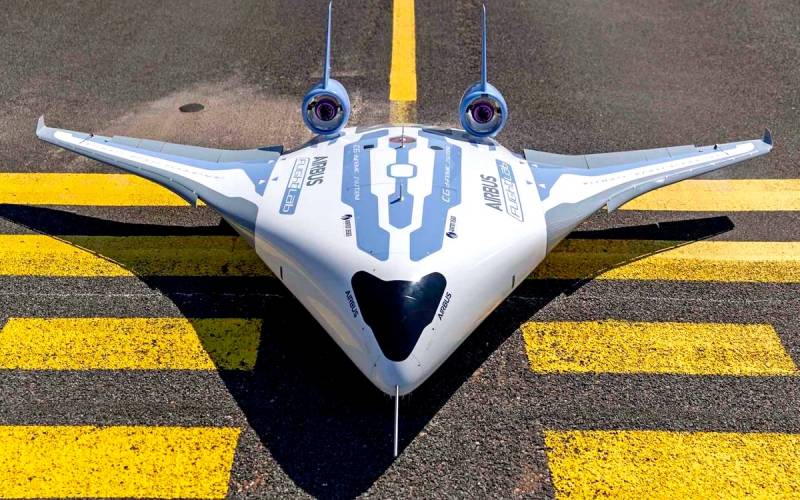 It seems that the European aircraft giant Airbus intends to usher in a new era in civil aviation. At least, this is indicated by the recently demonstrated prototype aircraft called Maverick (Model Aircraft for Validation and Experimentation of Robust Innovative Controls), which can become serial in 10 years.
The main feature of the new aircraft is its shape. Airbus Maverick's Mixed Wing scheme is more like a Star Wars spacecraft.
According to the developer, the advantage of this design is the increased passenger capacity. So, a futuristic plane will be able to take on board about 100 passengers more than a classic regional airliner. At the same time, the improved aerodynamics of the Maverick will reduce fuel consumption and harmful emissions into the atmosphere by as much as 20%.
Both aircraft power plants will be located in the tail section above the mixed wing. The salon of the perspective liner will also undergo changes, which will resemble a large, spacious room with displays instead of portholes.
The current prototype is a smaller Airbus Maverick model with remote control and dimensions of 2 x 3,2 meters. With its help, European engineers are testing new opportunities and aerodynamics of a promising airliner. Despite the fact that the tests have been going on for almost a year, the company tried to the last to keep its brainchild secret.