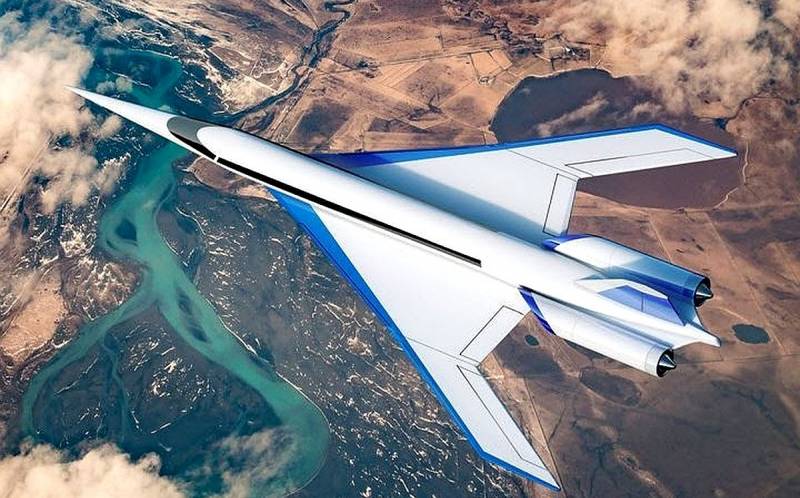 A tender has been announced in Russia to develop the concept of a promising supersonic airliner worth about 718 million rubles. The work is planned for 2020-2021 in the interests of the Ministry of Industry and Trade of the Russian Federation, as evidenced by the data on the public procurement website.
Research work »Comprehensive research
technological
project for the development of scientific and technical groundwork for ensuring the creation of a supersonic civil aircraft Code SGS-T1 "
- indicated in the wording of the procurement object.
It is worth noting that at the moment in Russia there is no single approach to the formation of the parameters of the latest supersonic aircraft for civil aviation. The existing scientific and technical reserve is insufficient to start OCD. In addition to high technical risk, there are still no standards for the permissible level of sound shock and noise.
The Ministry is counting on the fact that conducting research work within the framework of the current tender will solve the above problems. According to the contract, 213 million rubles this year and about 505 million next year will be allocated for the development of the concept.
Work must be completed by December 15, 2021. Acceptance of applications for participation is open until May 18. Their consideration will take place from May 19 to May 22.