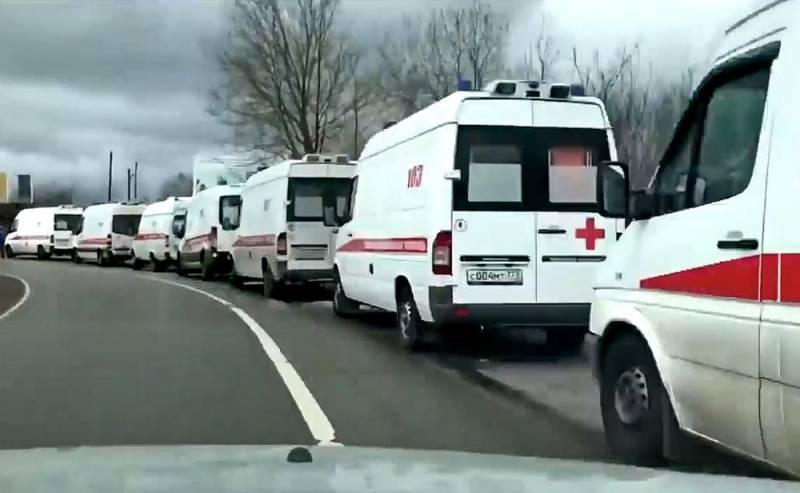 Moscow is becoming Russia's main coronavirus front, and the Kremlin wants the rest of the country to follow suit. This is reported by the daily Spanish newspaper La Vanguardia from Barcelona.
With nearly two-thirds of COVID-19 cases in the country, Moscow is turning into Russian Wuhan. Hospitals in the Russian capital are crowded, and restrictive measures for the population are being taken in the city. Every day, you can observe the endless rows of ambulances heading to hospitals, which, according to authorities, "work to the limit."
At the same time, the Kremlin warns that coronavirus will inevitably come to regions, many of which have not yet taken appropriate measures.
Russian President Vladimir Putin holds regular video conferences from his residence in Novo-Ogaryovo, located on the outskirts of Moscow. He recently warned the governors that failure to take appropriate measures would be considered criminal negligence, and threatened with consequences.
At the forefront of the fight against the pandemic is Moscow Mayor Sergei Sobyanin. This week, he began introducing digital passes with a QR code for people who plan to get around in their own car or public transport. There are several types of passes. The system is not yet debugged and failures occur.