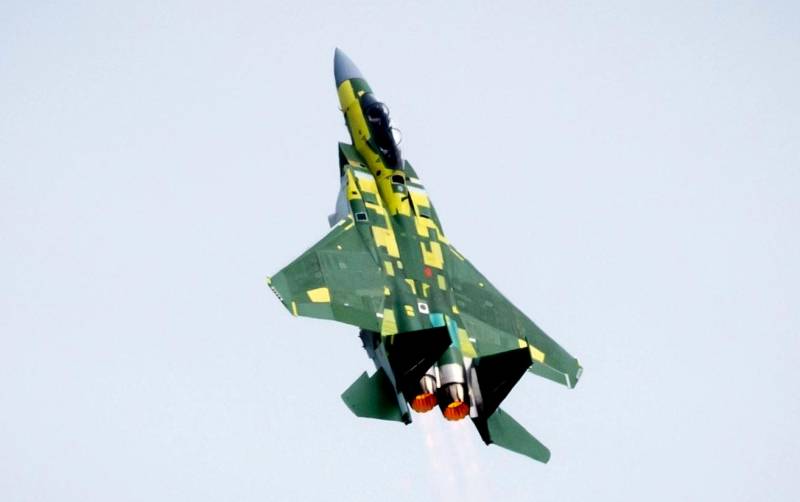 The upgraded fourth-generation American fighter F-15QA successfully passed the first flight tests. This was announced on the eve of the press service of the company Boeing, emphasizing that this version is the most advanced of the entire F-15 family.
Before the 90-minute test flight, the combat vehicle completed the Viking takeoff maneuver, performing a vertical take-off. According to the manufacturer, all the internal systems of the aircraft successfully passed the first test.
It is worth noting that the updated version of the American fighter received a number of advantages compared to previous modifications. So, Boeing said that the F-15QA was equipped with a digital panel, an electronic remote control system, as well as the latest sensors, radars and electronic warfare equipment.
In addition, improvements affected the very design of a combat aircraft. According to the manufacturer, it has become more reliable, stable and maintainable, which will provide protection against most threats.
What's a "Viking takeoff"? Watch as the Qatar Emiri Air Force #F15 demonstrates the maneuver during its first flight. pic.twitter.com/wLHEuvH0Lt

- Boeing Defense (@BoeingDefense) April 14, 2020
At the moment, it is known that after passing all the tests, 36 units of the upgraded F-15 Eagle should be delivered to Qatar, where the combat vehicle will be put into service with the Air Force. The corresponding contract was signed last year.