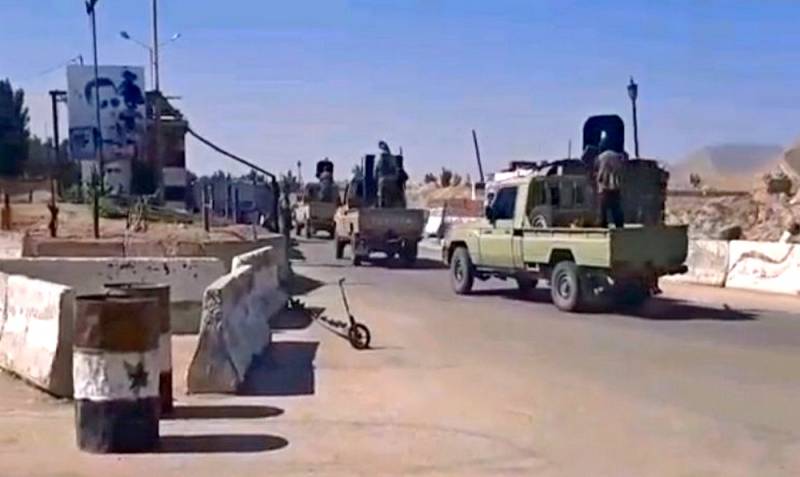 Combat groups prepared by the US Green Berets to confront Bashar al-Assad's troops on the eastern part of the Syrian-Iraqi border are being surrendered.
On April 14, a special forces detachment of militants from the New Syrian Army, created by the Americans, proceeded to the territory controlled by the Syrian army from the At-Tanf zone under US command.
Long negotiations were held with the detachment that surrendered to the Syrian army, after which they agreed to lay down their arms in exchange for the inviolability and refusal of criminal prosecution for participating in illegal armed groups.
The NSA or the "Army of Revolutionary Commandos" was planned by the United States as a battle group to participate in hostilities against the regular Syrian army, but did not achieve much success in this field. As a result, the NSA turned into a military unit to cover the strategically important At-Tanf area.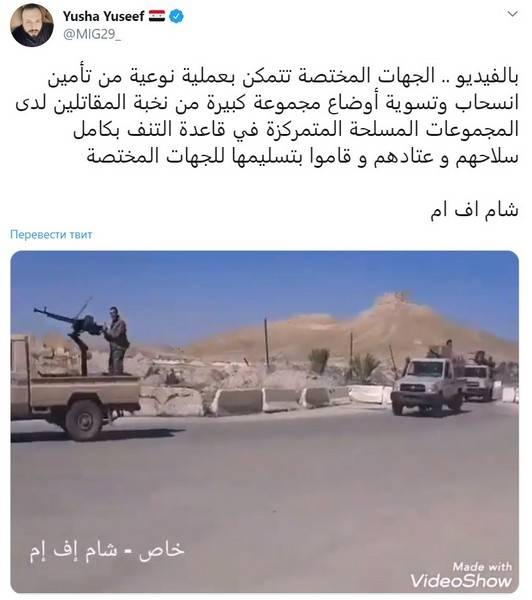 One of the eyewitnesses of the surrender of the militants of the Syrian army posted a video on Twitter, which shows how a convoy of cars with armed people was traveling towards the checkpoint of the Syrian army. The tweet text reads:
A large group of armed elite militants in At-Tanf surrender to the Syrian army with weapons and
technique
.