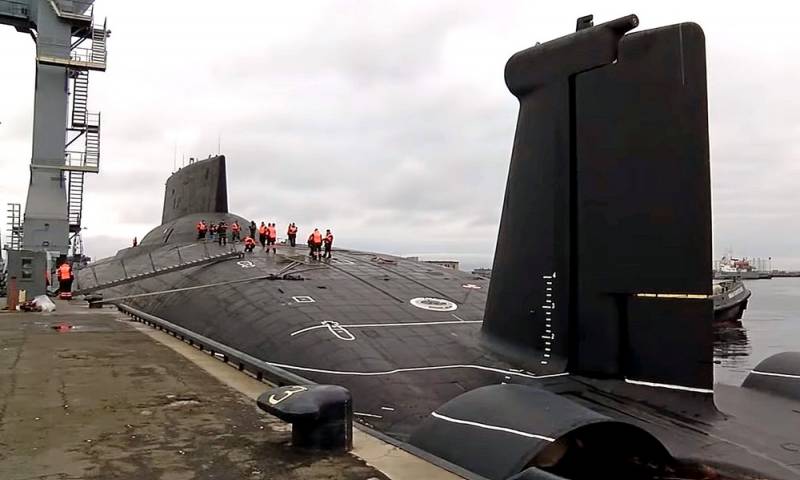 The Russian army is recognized by world military experts as a formidable military force, but some blame the country's authorities for the weak development of the navy. But, according to some Chinese media, do not forget about such an important part of the strategic forces of the Russian Federation as the submarine fleet.
According to Sohu, Russia abandoned the construction of large surface ships, while the authorities allocate considerable funds for the production of nuclear submarines. At the disposal of the military-industrial complex of the state are dozens of the latest submarines, the main of which are nuclear submarines of the Shark and Borey class. Currently, a fifth-generation submarine development plan called the Husky is being put in place.
Western sanctions and large-scale
economic
the crisis, coupled with low prices for raw materials, are pushing the Russian authorities to optimize spending, including in the military industry. While the United States is developing a surface fleet, spending a lot of money on it, the Russian Federation has focused on the development of a submarine fleet. So it was in the days of the USSR: the Soviet fleet relied specifically on nuclear and diesel-electric submarines.
Russian submarines are effectively operating in different parts of the planet, constituting a real threat to American aircraft carriers, and intercontinental missiles on board are capable of covering the entire territory of the United States, if necessary.
Russian nuclear submarines also operate effectively in the Arctic, where the penetration of surface warships is difficult.