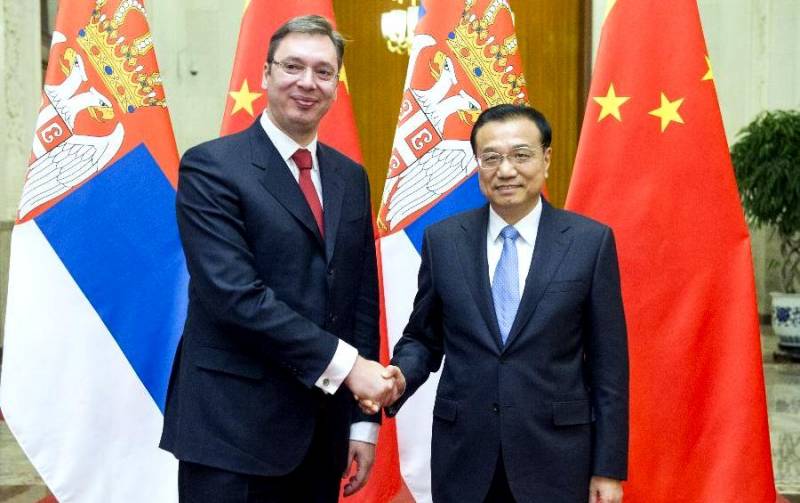 Serbia, as part of Europe, has the right to expect assistance from Brussels in the fight against coronavirus, but other states provide support to the country. So, when an airplane from China with the necessary protective equipment on board landed in Belgrade, President Alexander Vucic kissed the Chinese flag, according to the European division of the international agency Associated Press.
In Serbia, which is an EU candidate, many
policy
They talk about the inability of the European Union to influence the situation with the pandemic and rely on the help of a country like China. Fortunately, China really supplies everything necessary for Belgrade. Thanksgiving billboards in support of Chinese President Xi Jinping are hung all over the country. There was also a proposal to erect a monument in honor of the friendship of Belgrade and Beijing. Vučić himself has repeatedly called the Chinese leader "brother."
There is no European solidarity, and only China has been able to help
- said the President of Serbia earlier, declaring a state of emergency in the country, which expanded his authority in the fight against the epidemic.
When the first plane with the necessary protective equipment from China landed in Belgrade on March 21, we realized that we were not alone in this struggle. Now we are optimistic
- said Vučić.
Some Eastern European countries that received medical aid from China amid the coronavirus pandemic are praising Beijing's "mask diplomacy" and downplaying the European Union's help. https://t.co/nP9334IKj6

- AP Europe (@AP_Europe) April 14, 2020
Chinese assistance to Serbia is not limited to the supply of medical equipment. China's total investment in
the economy
countries make up about 6 billion euros. These are loans for the construction of new highways and railroads, contracts for equipment for 5G networks and other infrastructure projects.