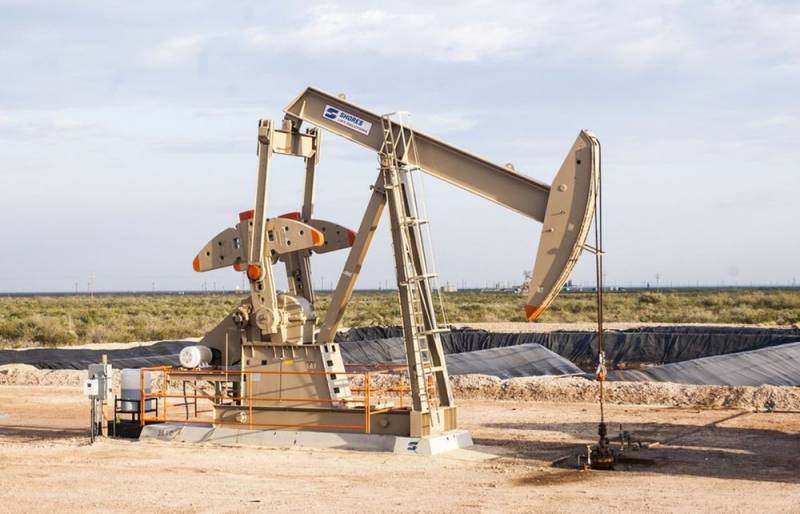 The American company Texland Petroleum preserved, until the beginning of May 2020, all of its 1211 wells in Texas, which produce 7 thousand barrels of oil per day and completely stopped production due to lack of demand. This was reported to the newspaper The Wall Street Journal by company director Jim Wilkes.
We have never done this before. We always managed to sell oil even at a bad price.
- said Wilks.
Wilkes noted that the company has now applied to the Texas Railroad Commission (RCC) for permission to receive financial assistance in support of small and medium-sized enterprises affected by the COVID-19 pandemic. The company needs money to pay salaries to all its 73 employees.
However, not all US oil companies can temporarily stop oil production. Since the US Department of Energy is already negotiating with nine such companies about storing their 23 million barrels of oil in storage at the US Strategic Petroleum Reserve.
At the same time, Chevron, ExxonMobil and Continental resources announced a 20-30% reduction in oil production. At the same time, the RCC regulator is already considering the appeal of several companies and conducting hearings.
Earlier, RCC spokesman Ryan Seatton said that under the law, excessive oil production can be considered a violation and should be regulated. Therefore, the regulator is in favor of reducing production.
The COVID-19 pandemic has led to a drop in global oil demand and a serious drop in prices. After which the countries began to agree on a reduction in oil production.
I must add that before this, the American company Whiting Petroleum, engaged in the development of oil fields in North Dakota,
filed a
bankruptcy protection application. We remind you that from May 1, 2020
will begin
a new OPEC + deal is in effect and some time in the world it will be extracted by almost 10 million barrels of oil per day less. This will help relieve overflowing storages and normalize the situation on the world market.