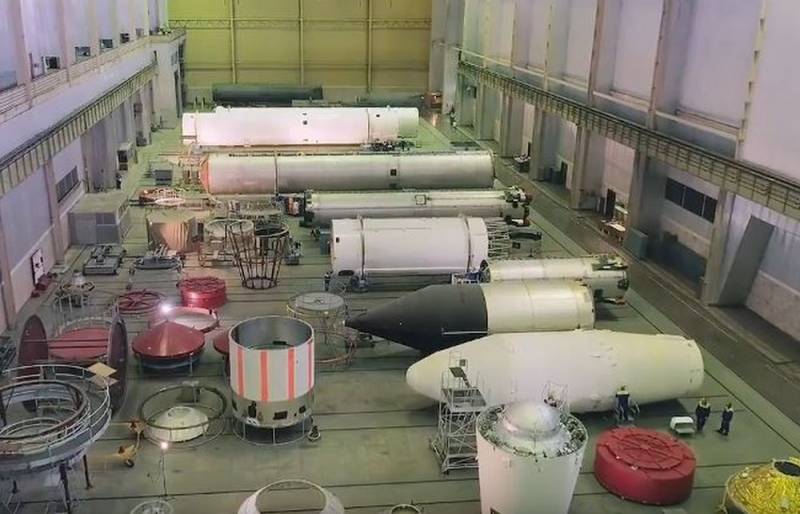 Over the past six years, the state-owned enterprise "Production Association" Southern Machine-Building Plant "named after A. Makarov" (Yuzhmash), one of the leaders of the Ukrainian military-industrial complex, producing space rocket
machinery
is in deep crisis. It is reported by the Ukrainian online edition "Strana.ua".
It is noted that the company is chronically short of orders and funds, so workers are being reduced. They promised to rectify the situation, as the previous president of Ukraine Petro Poroshenko, who had successfully been in power for the whole five-year period, and the new head of state, Vladimir Zelensky, who has been at his post for about a year. However, for their words, no action aimed at changing the situation was followed.
Yuzhmash is located in the Dnieper (formerly Dnipropetrovsk) and the enterprise was greatly damaged by the gap in trade
economic
relations with Russia. It is said that the enterprise, during the conflict in Donbass, did not receive defense orders from the state, although there were promises. In this regard, the enterprise has accumulated many months of wage arrears to its employees.
Some workers have not received the money due since spring 2019. Some employees work only one day a week. So the "optimization" of staff is understandable. At the same time, heating in some shops of the enterprise disappeared five years ago.
Both Poroshenko and Zelensky were at the enterprise. They carefully listened to questions that worried workers, nodded understandingly, and made promises. At the same time, Yuzhmash offered the state guided high-precision weapons, but the Ministry of Defense of Ukraine turned out to be indifferent to him.
The situation at the enterprise is also aggravated by the fact that liquid rocket fuel, heptyl, is stored on its territory. The company simply does not have money for its disposal. At the same time, due to debts, the company can be disconnected from electricity, which can damage the safety of the storage and lead to a disaster, from which about 100 thousand residents of the city can suffer.