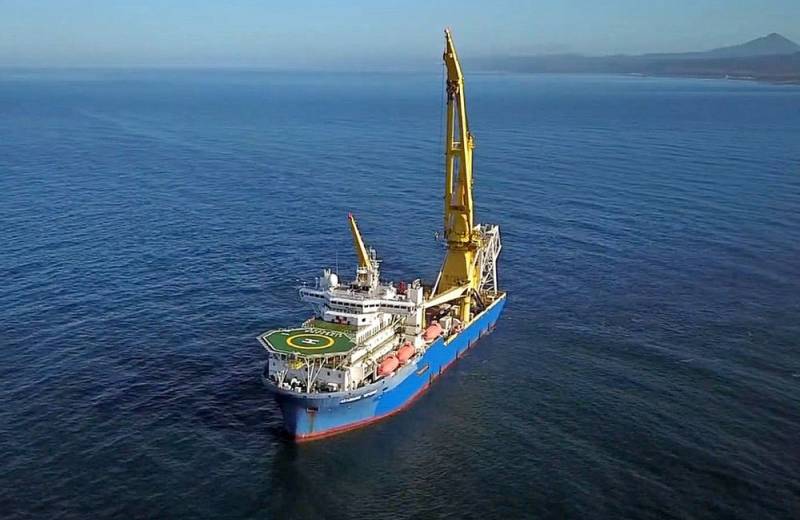 Nord Korkoran, CFO of Nord Stream 2 AG, cannot confirm that KMTUS Akademik Chersky, owned by Gazprom Fleet, a 100% subsidiary of PJSC Gazprom, will complete the construction of the Nord Stream-2 gas pipeline. He said this in an interview with the German publication Energate.
He emphasized that the completion of the gas pipeline coincides with
economic
European interests.
I can't confirm this. What can I say: we are considering all options for completing the pipeline. We do not have a final decision. I can't say anything about options and graphics either. Six percent or 150 kilometers of the pipeline are still missing
- said Corcoran.
Corcoran noted that "there are always fluctuations in supply and demand in the short term," but this is not decisive. Fundamental is the inevitable halving of natural gas production in Europe in the next 15 years.
Take a look at the rapid decline in production at the Groningen field
- added Corcoran.
In his opinion, the US uses sanctions exclusively to protect its own gas interests, so Europe should be aware of the attack on its energy sovereignty. In turn, Nord Stream 2 AG disputes new changes in the EU Gas Directive, not only because of a violation of the project's business model.
Corcoran explained that the new directive is "just a poorly adopted law." After all, the European Commission violated its own rules of procedure and created discriminatory regulation, which would lead to high costs for gas consumers.
The directive will not interfere with the project, but we appealed to the European Court to reverse the changes. We started the arbitration procedure with the Energy Charter and filed an application with the Federal Network Agency
- Corcoran specified.
Recently it was reported that KMTUS
rounded
the African continent from the south and headed for the Canary Islands. Now, according to monitoring services, the vessel is located off the coast of Mauritania and is due to arrive in Kaliningrad at the end of April 2020.
We remind you that this vessel, before it proceeds with the completion of the SP-2, needs to go through retrofitting. But how the COVID-19 pandemic will affect this entire process is hard to predict. Therefore, you need to wait until the ship finally reaches the Baltic.