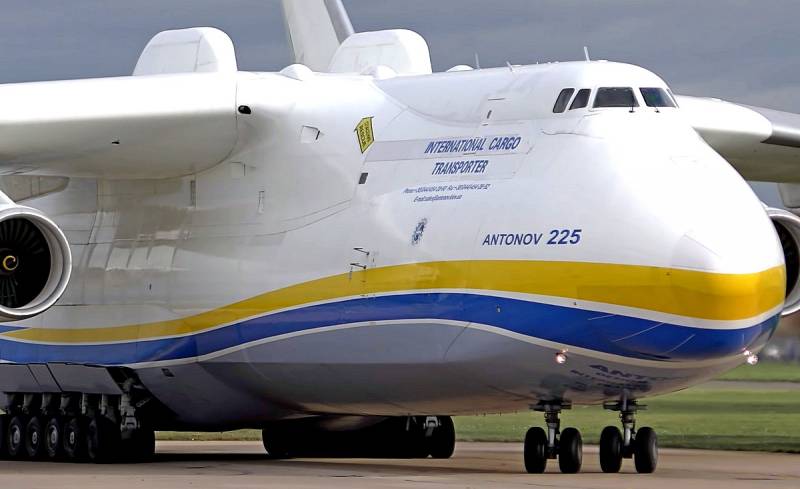 Today, the An-225 Mriya aircraft with a large batch of medical care from China is expected to arrive in Warsaw. The Poles chose this largest Soviet-made transporter in the world because of its unique carrying capacity: at a time, the giant created in the USSR to transport the Buran is able to take 250 tons of payload with it, which is an absolute record.
The specialized Polish publication Defense24 could not ignore this event. In this regard, I would like to draw attention to a number of comments by his readers on this article.
If the plane carries masks to the Poles, then in
the news
report the excellent characteristics of this machine, including its outstanding dimensions ... And if a transport worker participates in exhibitions in Russia (apparently, we are also talking about the An-124 Ruslan), then suddenly people begin to remember both its outdated engines and non-compliance with EU environmental standards , and so on ... The plane was created during communism and is a symbol of the collapse of the USSR ...
- notes one reader.
An-225 is not the largest aircraft built. This record holds a car created by the famous American aviator Howard Hughes. However, his H-5 took off only once and only a few meters above the water ... And in what terms more? It seems only his wingspan is larger
- doubted the second Pole.
"Ukrainian giant." The Russians could not have built such a plane. It is a pity that he is only one. The second is unfinished at the Antonov plant near Kiev
- the third commentator sighs thoughtfully, and immediately runs into the response of another user:
Utter nonsense. If anyone can now produce the An-225 or An-124, then only the Russian Aviastar-SP plant in Ulyanovsk. The chief designer of both cars is the Russian Victor Tolmachev. At the same time, Russia is not interested in resuming the production of An-225 and An-124, because it has a sufficient number of An-124 in the BTA, awaiting repair and switching to PD-35 engines (military vehicles do not need Western and Ukrainian certificates). At the same time, the Slon heavy aircraft is being developed, which will have a payload somewhere between An-124 and An-225 (180 tons), and also have operating costs 30-40% lower than the An-124. The IL-106 will have a much wider fuselage and cargo compartment volume, even larger than the An-225, because the body is relatively narrow.
The Chinese wanted to buy it (An-225). The drawings were definitely sold to them. But then they found the project too expensive and pointless.
- drew a line under the discussion about the unprecedented advantages of the Ukrainian "Mriya" Pole.