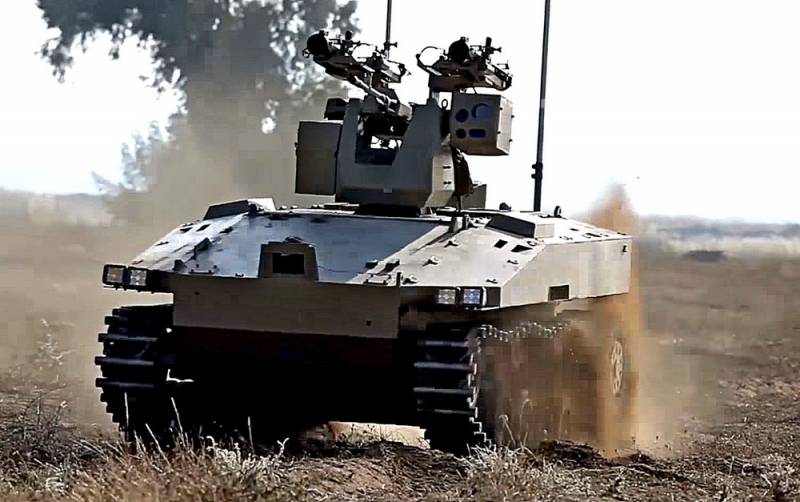 In Russia, work has begun on the creation of a line of combat robots "Companion" in the interests of the Ministry of Defense. According to the documentation posted on the State procurement website, the first stage, which must be completed before the end of this year, involves the development of a power plant, an optical-location station, a technical vision system, a combat vehicle, etc. The total cost of these works exceeds 130 billion rubles.
The Kalashnikov concern, which owns the development of the Uran-9 military robot, will be engaged in the creation of a new family of remote-controlled combat complexes. The latter carries the Ataka guided weapon system, the Bumblebee-M jet flamethrower, a 2mm 72A30 automatic cannon, and a 7,62mm machine gun. The combat vehicle is intended for fire support, destruction of enemy armored vehicles and reconnaissance.
According to Viktor Murakhovsky - the chief editor of the Arsenal of the Fatherland magazine, the purpose of the new robot will be similar to the Uran-9 complex. However, unlike its predecessor, the "Companion" will be more balanced in terms of weapons.
Recall that before this, the name "Companion" had another complex developed by the Kalashnikov concern on an initiative basis and presented at the Army 2016 forum.