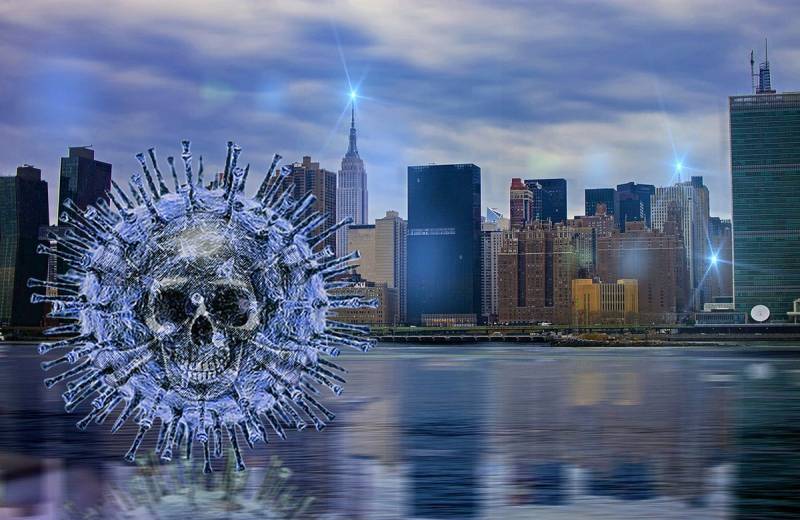 The life of the pandemic and the echoes reminiscent of Soviet Russia, according to the Bulgarian Internet publication Mediapool, which regularly criticizes Russia. The media published an article by anti-Soviet journalist Stephen Levy, a native of Bulgaria, now an American and a resident of New York.
I grew up during the cold war. The life of a Soviet person can be described as a series of severe trials. We were people sadly standing in long lines at grocery stores. If the bread ended before your turn came, you had to go home and somehow bake it yourself
- the author reports.
Soviet people experienced "hardship and suffering", they did not have
political
right. Their leaders constantly lied and did not tolerate the truth. But after the fall of the Berlin Wall, the USSR collapsed as well. The collective West has declared its "victory" in the Cold War. At that time, no one even thought could pass that someday the United States would resemble this gloomy dystopia that was Soviet Russia.
Now, being isolated in connection with COVID-19, the author had a lot of time to think about it. For him, films about Soviet reality were embodied in everyday life. And the reason for this is not at all a communist threat, but a potentially fatal infection.
We are literally locked in our homes and apartments, which seem to have shrunk to the size of housing in Soviet "concrete boxes." If we still leave the house, we protect ourselves with masks and gloves, as if from a plague, and in the shops we are greeted by empty shelves. Rumors of a shortage of toilet paper in some shopping centers cause real unrest
- the author describes the current situation in the United States.
In his opinion, social networks have become a reflection of the transition from a culture glorifying capitalist surpluses to a culture in which the ability to get the most necessary is a great skill. President Donald Trump's daily briefings began to resemble the meetings of the Soviet Political Bureau, at which he talks about the abundance of goods, which actually is not.
The grayness of modern American life reminds the author of the Soviet era, as if people were living in some depressing black and white film, which takes place in East Berlin.