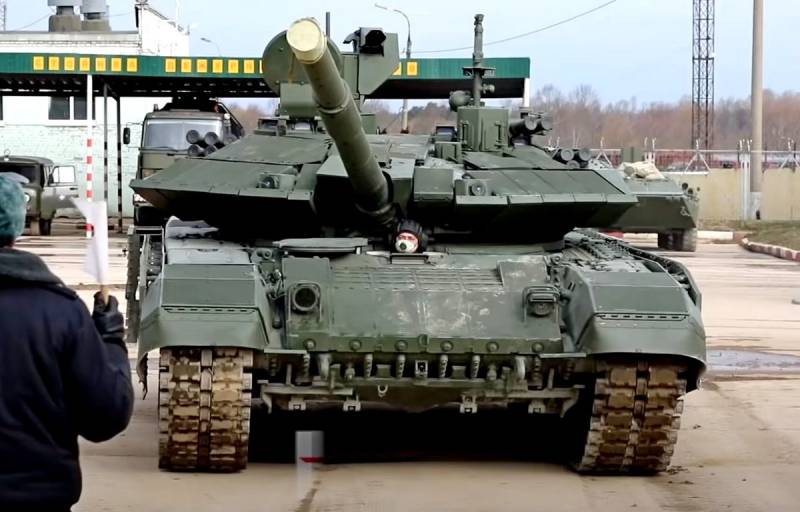 The first batch of updated T-90M Breakthrough tanks was placed at the disposal of the Russian armed forces. This was announced on the eve by the commander of the 1st Tank Army of the Western Military District Sergey Kisel.
The upgraded version of the T-90A received a more powerful engine, an updated turret design with multi-layer armor, a 125 mm 2A82-1M gun, like the promising Armata tank, and a re-positioned ammunition box, which is now located outside the fighting compartment.
In addition, the machine was equipped with a remote-controlled anti-aircraft machine-gun mount UDP T05BV-1 with a 12,7-mm Kord MT machine gun, anti-cumulative trellised screens and the Relic protective system.
To control the fire, the upgraded tank uses the highly automated Kalina system. T-90M will be able to exchange data with another military
technique
online and fire at any time of the day thanks to the multi-channel sight.
According to General Alexei Maslov, Special Representative of Uralvagonzavod, the modernized T-90M Proryv significantly surpassed its predecessor in its characteristics and could become the main tank of the Russian army.