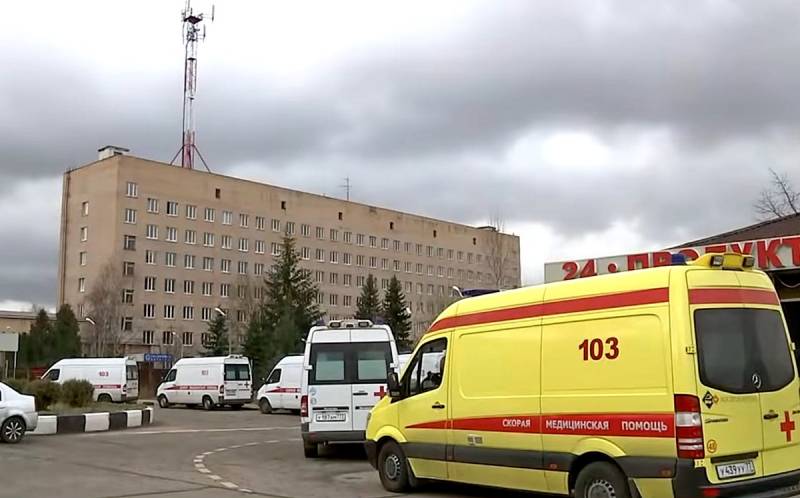 On April 11, 2020, the Kremlin announced a serious increase in patients with COVID-19, which creates tension in municipal hospitals. This is reported by the American
news
Fox News Channel
Moscow, like other regions of Russia, has been taking quarantine measures for almost two weeks to contain the spread of coronavirus. Until April, Russian officials claimed that they were keeping the situation under control. But last week the situation began to deteriorate sharply.
According to the Johns Hopkins Institute, 15 cases of coronavirus infection and 770 deaths were recorded in Russia (data for April 130 - approx. Ed.)
Kremlin spokesman Dmitry Peskov told Russian media that the situation in Moscow and St. Petersburg is "tense enough because the number of infected people is growing."
There is a huge influx of patients. We see that Moscow hospitals are operating in emergency mode
- said Sands.
American users of the Fox News channel website expressed their opinion on this matter.
Wow, finally the Americans envy the Russians. The US health care system is failing. It's painful to watch how our country failed a performance test. All we can do is print money
- says user ElKouz.
Yes, of course ... In Russia, the mortality rate from the virus is 1% - the lowest in the world? They apparently use the services of the same mathematicians as China
- suspects the reader with the nickname Alexx888.
Russia was so "true" during the Chernobyl disaster, why should it lie now? Maybe they can reuse their masks from April and May 1986. Just turning them inside out
- ironic DeathIsNotTheEnd.
I see that you missed that part of the history of the third class when you said that the Soviet Union collapsed 30 years ago. We threw out the Communists ... They all moved to the United States - to San Francisco and Ann Arbor, and then elected Bernie Sanders, who dreams of expanding socialism in the United States. Russia is a completely different country. This is no longer the Soviet Union. And any person with an IQ higher than that of a potted plant knows this very well. People here now love capitalism much more than they do in the United States. We have a very small government, which manages to reduce a surplus budget every year. There is no long-term external debt. Internet access in our country is one of the highest in the world. Millions of people daily write billions of posts and tweets on various social platforms. In such an environment, it's almost impossible to hide something.
- answered our previous comment, probably our former compatriot living in the USA, a user with the nickname DmitriDonskoi.
The Russians once tried to deny the deaths of millions of Soviet citizens in the Gulag. No one should trust information coming from authoritarian regimes. The only reason China has disclosed information about the Wuhan virus is because they are highly dependent on international markets.
- sure reader LeyaS.