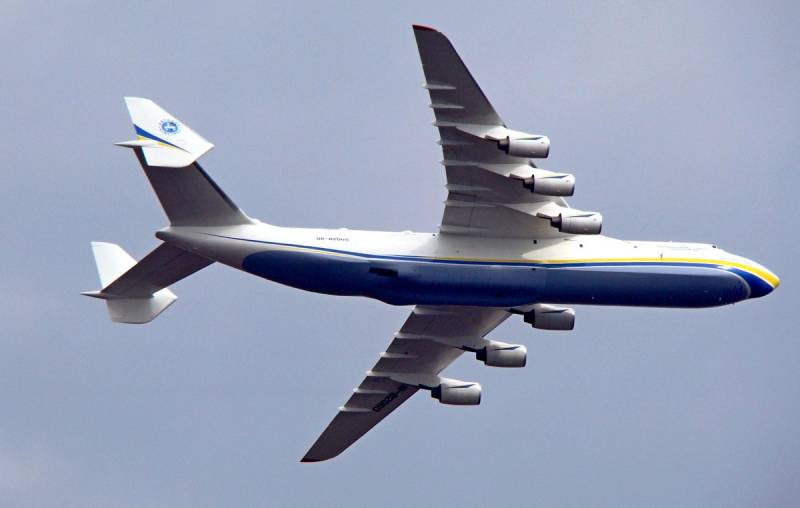 The world's largest cargo plane, the An-225 Mriya, has joined international efforts to transport medical supplies from China to other countries. This was reported by the Ministry of National Defense of China.
Since the outbreak of a new coronavirus infection around the world, there is a shortage of personal protective equipment, mechanical ventilation devices and antiseptics. Therefore, the transportation of goods by air from China, which has large production capacities, has become an effective way of helping countries in need.
Such heavy transport aircraft in the era of the pandemic are literally in great demand. States charter air transport for weeks and months in advance.
On the evening of April 12, the An-225 arrived in Tianjin, China, to transport 400 tons of medicines to Europe, including millions of protective masks and several hundred thousand protective suits. An-225 is the largest cargo aircraft in the world. It has just undergone a modernization that lasted two years.
In just one flight, the An-225 can deliver from China as many cargoes as 10 Boeing 787 Dreamliners
- writes the Kyiv Post.
Despite this, the giant aircraft will have to make two flights to fulfill the contract, since its maximum carrying capacity is about 250 tons.
Military expert Fu Qianshao explained to the Global Times that the An-225 was originally designed to transport a spacecraft. Its capabilities significantly exceed the payload of the American C-5 Galaxy and the Soviet An-124, not to mention the Chinese Y-20.