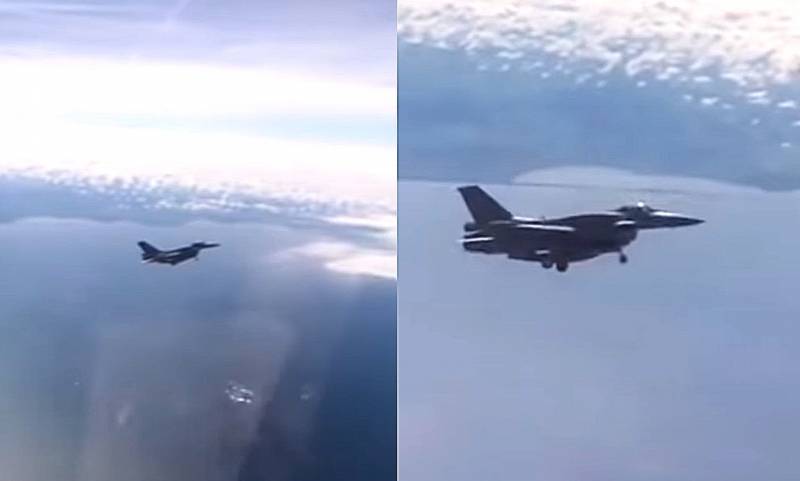 Youtube user under the nickname Fighterbomber posted an entertaining video. It shows how an F-16 fighter is attached to a Russian aircraft, forcing the first to land. At the same time, a US-made fighter flies with a landing gear.
According to Fighterbomber, the aircraft is controlled by Polish pilots. Chassis released in the air is a sign of the escorted transport for landing at the indicated aerodrome. But the main oddity of the situation is that the Russian board flew in international airspace, at an altitude of 5 thousand meters and surrounded by other aircraft. How in such a situation can the F-16 force a plane to land?
Maybe just messed up the pedals? Poles - harsh boys
- Some users comment.
Poland currently owns 50 US F-16 fighters. At the beginning of this year, the Polish authorities signed an agreement with Lockheed Martin, an American corporation, for the supply of 32 improved F-35 aircraft; the contract value is estimated at $ 4,6 billion.
The F-35 Lightning II is a 5th generation multi-functional fighter-bomber developed by Lockheed Martin in three versions: a ground fighter, a vertical landing fighter with a short take-off, and a carrier-based fighter for the Navy.