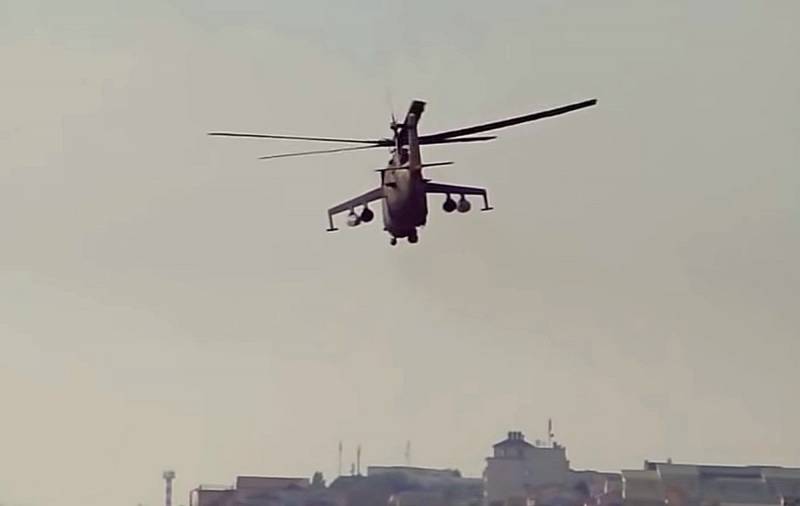 The Turkish military, located on the territory of the demarcation of the LNA and PNE forces in Libya, shot down a Russian-made Mi-35 helicopter. A crew of three people died, no one managed to escape.
During the confrontation between the Libyan National Army and the forces of the Government of National Unity, supported by Ankara, a Mi-35 helicopter was shot down in the area of ​​Misrat. Apparently, this was done with the help of the Turkish HISAN air defense system, which was deployed near this area.
Military aircraft are often used in combat operations by Russian helicopters, but up to this point they could not be shot down. These vehicles are perfect for air strikes against enemy military convoys.
Earlier, a video was published of the attack of Libyan army helicopters under the command of Khalifa Haftar at the PNE position near Misrat. The video was shot from the Mi-35 helicopter, which participated in the action.
The civil confrontation in Libya began in 2011 after the overthrow of the regime of Muammar Gaddafi, which was initiated by opposition forces with the support of some Western countries.