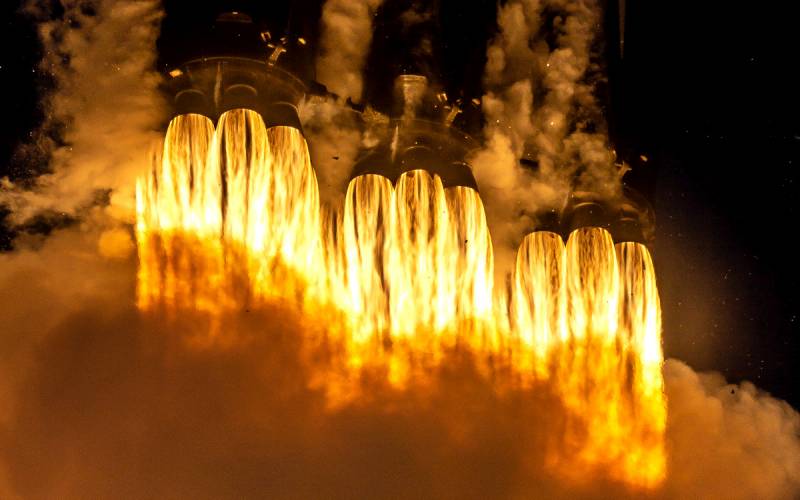 The head of the Russian space agency Dmitry Rogozin said earlier that Ilon Mask, dumping, reduces the prices of commercial launches, thereby trying to oust Russia from this market. Thus, Russia is forced to reduce the cost of its space programs by 30% so as not to lose in the competition imposed on it. We wrote about this in detail
earlier
.
The French publication La Tribune, reporting a reduction in the price of launches of SpaceX devices, indicates that, according to Dmitry Rogozin, the Pentagon is financing the Ilon Mask Corporation, which is why they can lower prices, crowding out competitors. Here are some readers comments:
There is a price war in commercial space exploration, and in global confrontation only large corporations with state support can succeed. Europe also needs to get more involved in the development of reusable spacecraft - orbiting space shuttles, as well as powerful launch vehicles that can launch satellites into low Earth orbit
- says user Rogger.
Oh, these Russians ... When Musk turned to Russia at the beginning of the SpaceX program, they refused to help him and were too proud that the United States was unable to launch spacecraft without them ... SpaceX, in spite of everything, advanced much further than Roskosmos, which still, like 50 years ago, uses old
Technology
"Unions" for space launches. The Russians deserve nothing better than international indifference. It's just envy
- sure the Frenchman with the nickname Karma.
Elon Musk and his engineers are right in any case, even if their devices often fail. I must admit that the Falcon-9 and Falcon Heavy - the only real revolution in space exploration since the Saturn 5 rocket and the Apollo mission
- sure Photon.
Perhaps Rogozin's passage is dictated by envy of the ambitious Ilon Mask, who offers bold deep-space exploration projects. Chinese scientists are also not far behind, developing reusable launchers for manned flights. But Russian space programs are becoming increasingly obsolete technically and morally.