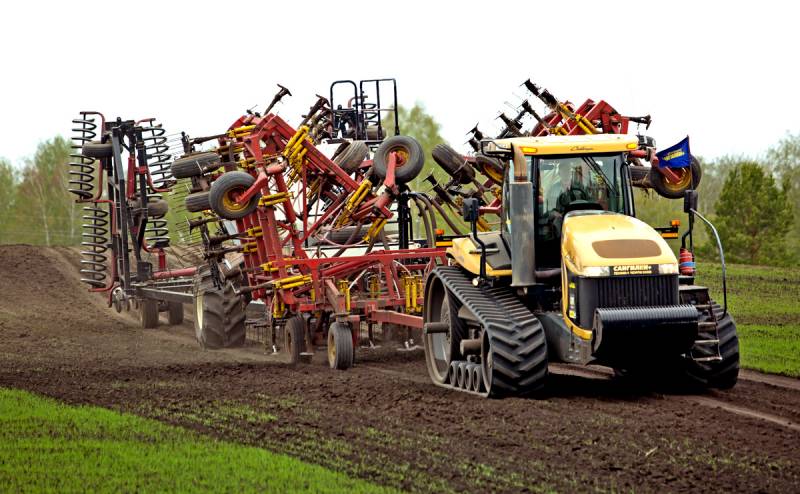 The coronavirus pandemic has hit the agricultural sector to a large extent. So, US farmers have practically lost their labor resources due to the ban on issuing visas to migrant workers. In turn, local people are in no hurry to "save" the agricultural sector, since they consider such work too hard.
As a result, thousands of tons of fruits and vegetables rot in the fields, and the collected products can hardly be sold due to the closure of public catering enterprises. Moreover, if the situation does not change, then in the fall in the US agricultural sector, collapse may occur.
Things are no better in Western Europe. In France, Germany, Spain and the UK have already reported an acute shortage of workers in agriculture. And German farmers, not waiting for help from the state, urge volunteers to help through social networks.
Our country, in order not to be in a similar situation, decided to "play ahead of schedule". Russian agriculture is also dependent on labor migrants.
Therefore, in order to manage to provide the country with food and not to disrupt the harvest, which is extremely important in the current situation, an appropriate series of measures was adopted. In particular, the sowing campaign this year started two weeks earlier, and it is planned to involve students of agricultural universities and even prisoners who have been deprived of their liberty by correctional labor for harvesting.
In addition, simultaneously with the start of the sowing, a ban on construction in Moscow was also introduced. Thus, the freed workers can also be involved in the agricultural sector. The goal is to use any free hands.
And finally, so that traders do not "randomly" export all the bread, the government introduced quotas for the export of certain types of agricultural raw materials outside the EAEU from April 1. At the same time, to curb domestic prices, grain sales from the state fund begin on April 13.