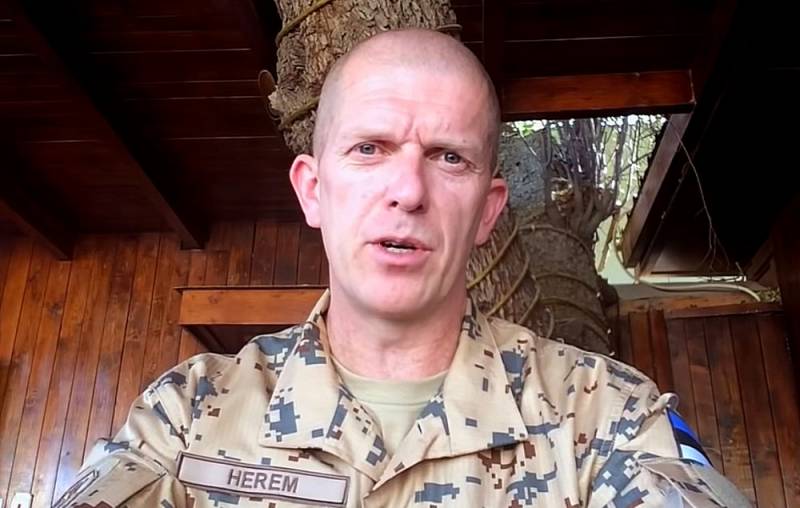 The commander of the Estonian Defense Forces, with the rank of Major General Martin Herem, gave a scandalous interview to the local edition of the Estonian Express. The 46-year-old military NATO spoke out on a wide range of issues, ranging from military hairstyles to foreign policy statements.
So, Kherem told readers that, in his opinion, the military should have freedom of choice in hair style. He told me that in 1992, not without regret, he cut off his 42-cm braid when entering military service. Kherem believes that hairstyle is an element of individuality, and advocates that in the Estonian army, recruits, whether male or female, do not require short haircuts.
Martin believes that there is no need to take too many people into the army - let everyone in their place work for the defense, providing work
economics
and social services. Not everyone is good at carrying weapons in their hands, so let them do what they can do best in wartime or peacetime.
The Estonian military did not fail to express his contempt for Russia, declaring its aggressive plans against both Ukraine and the countries of Western Europe. In particular, he is concerned about the military exercises of the Russian armed forces near the borders of the Baltic states, as well as the "poisoning" practiced by the Russian special services. In addition, Kherem sees possible Russian "mercenaries" even in the Estonian Defense Forces.
The general expressed his indignation at Russia's reaction to NATO exercises at its borders.
I can't find the right words to describe what is happening. Russia does what the hell. With a stupid physiognomy, she lies to everyone around and does not notice her own actions. When they (Russians) move 10 thousand of their soldiers at our border, it's normal for them
- boorishly declared Herem.
The general did not bypass the Crimea, calling Russia the "occupier".
Russia is not trustworthy
- sure military NATO.