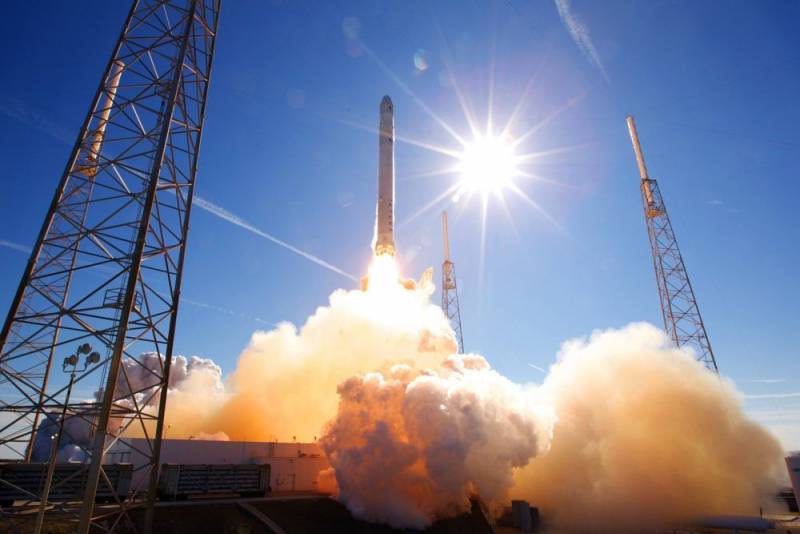 The head of the Russian state-owned corporation Roscosmos, Dmitry Rogozin, and the head of SpaceX, a private American company, Ilon Musk, exchanged critical attacks on Twitter accounts regarding competition in launching missiles. This happened after April 10, 2020, Russian President Vladimir Putin held a meeting in Novo-Ogaryovo in the form of a video conference on the development of the rocket and space industry.
At the meeting, the Russian leader pointed out that "Russia must strengthen its position in the global launch services market." He emphasized that "it is imperative that our withdrawal products remain competitive and in demand."
Rogozin replied to the president's words that Roskosmos would reduce launch services prices by more than 30% due to dumping
policy
conducted by SpaceX, an American company led by Musk, with support from NASA.
The pricing procedure we proposed is, in fact, our response to dumping from US companies funded by the US budget, and if the market launch price, for example, at SpaceX is about $ 60 million, then NASA pays one and a half for the same service up to four times more
- said Rogozin.
Musk was indignant and wrote that the problem of Russian missiles is their disposability, since they cannot be reused.
SpaceX rockets are 80% reusable, their (Russians - ed.) - 0%. This is an urgent problem.
- clarified Musk.
In response, Rogozin wrote that he did not need instructions from Washington.
All instructions for resolving problematic issues in our rocket and space industry were received during a meeting with the President of Russia
- Rogozin informed.
After that, already in a separate tweet, Rogozin added that the words of the Mask are cynicism and hypocrisy. The head of Roscosmos believes that Americans use sanctions and dumping because of fear of fair competition.
And when they are asked about the real price of the launch service, they blush and instead of answering try to cast a shadow on the fence
- summed up Rogozin.