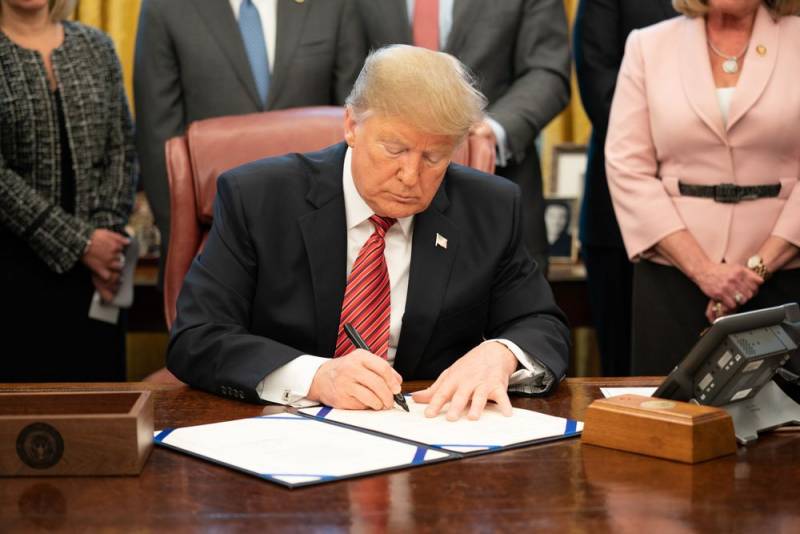 The White House reported that Washington will begin to impose sanctions on those countries that for one reason or another do not evacuate their citizens from the United States in the wake of the COVID-19 pandemic. The American newspaper The New York Times reports that US President Donald Trump has already signed a memorandum.
They will either take their people out or lose their visas
- led the publication of the word trump.
It should be noted that the document (Memorandum on Visa Sanctions) provides for the introduction of visa restrictions in relation to "irresponsible" countries. It has already been published on the official website of the White House.
The document says that restrictions can be applied to countries that refuse to pick up or unreasonably delay the removal of their citizens from the United States during this difficult epidemiological time. The U.S. Department of Homeland Security will now report violations to the Department of State. Based on this, a decision will be made on the introduction of visa restrictions within seven days.
It also provides for the lifting of sanctions against "reclaimed" countries. To do this, it is enough for the head of the US International Security Bureau to inform the head of the State Department that another state has resumed the reception of its citizens. The document will be valid until December 31, 2020, however, the possibility of its extension is also provided.
It should be added that on April 11, 2020, there were already 506 thousand infected COVID-19 in the United States. 18,8 thousand people died. 29 thousand people were cured.