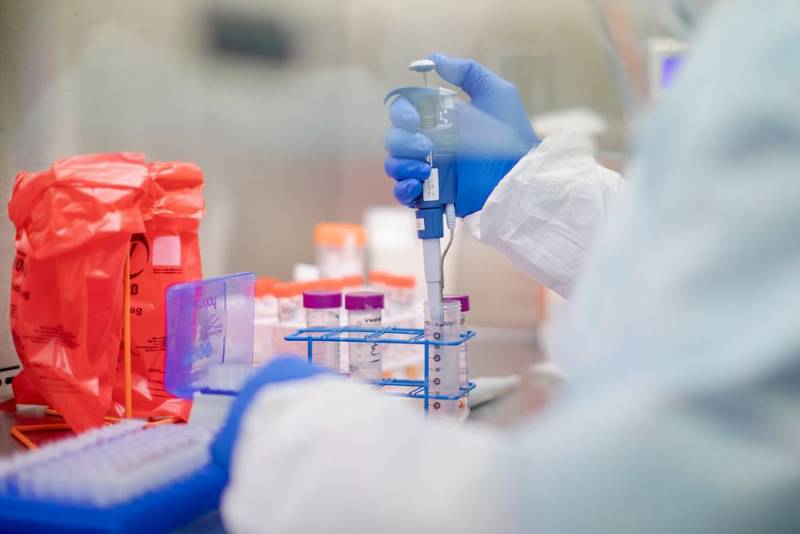 People who are cured of COVID-19 but who are in serious condition can be contagious to others up to five weeks after the disappearance of the clinical signs of pneumonia. This was stated by virologist Alexander Semenov.
It should be noted that Semenov is the deputy director for innovative work and the head of the laboratory for immunology and virology of HIV infection at the St. Petersburg Research Institute of Epidemiology and Microbiology named after Pasteur Rospotrebnadzor.
The longer the patient is in serious condition, the longer he releases the virus into the environment, that is, patients who were in critical condition can secrete coronavirus for up to five weeks even after the clinical signs of pneumonia disappear
- Semenov said in the film Naili Asker-zade "Dangerous virus-2" on the channel "Russia-1".
Semenov added that studies by Chinese colleagues showed that during the epidemic in China, 20-25% of infections were mixed. For example, COVID-19 was accompanied by seasonal flu.
If a person's immunity is ready to fight the flu virus, there is a completely effective vaccine, then, of course, it will also be much easier to tolerate a coronavirus infection, because it will be necessary to fight one enemy, and not two
- explained the doctor of biological sciences.
It should be added that to date in Russia 13584 cases of COVID-19 have been registered in 82 regions. 106 people died. 1045 people recovered.