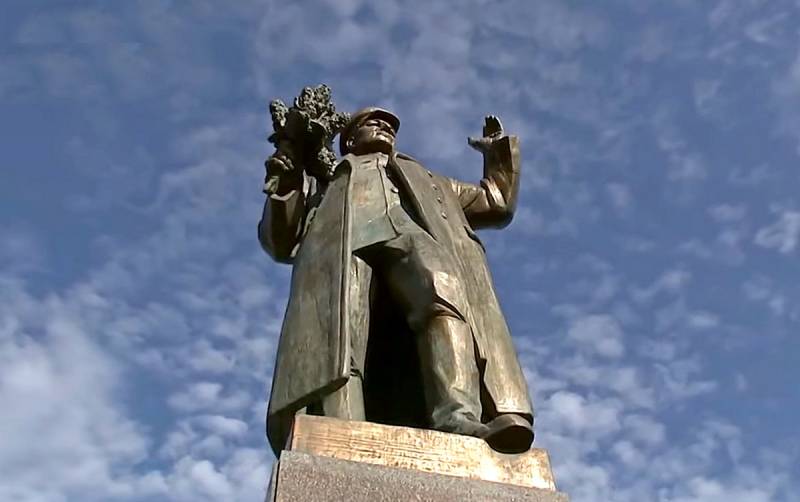 Even the COVID-19 pandemic did not stop the demolition of Czech Russophobia-anti-Soviet leaders from demolishing the monument to Marshal-Liberator Ivan Konev. Now, drawing attention to the indignation of Moscow, the Czech Foreign Ministry cynically declared from Prague that the "relocation" of the monument to the Marshal of the Soviet Union did not violate the 1993 Treaty of Friendship and Cooperation with Russia.
The Czech Foreign Ministry expects that "a worthy attitude will be shown to the monument", without specifying what these expectations are based on and to whom they generally relate specifically.
The Czech Foreign Ministry assured that the country "honors all the victims of the Red Army soldiers, in which, apart from the Russians, Ukrainians, Belarusians and representatives of other peoples of the then USSR fought."
At the same time, in Prague they considered the "interference" of Russian state structures "in the internal affairs of the Czech Republic" inappropriate. And if Moscow continues its "confrontational statements and actions," Prague will decide that Russia "has lost interest in developing mutually beneficial relations" with the Czech Republic.
It was recalled from the Czech Foreign Ministry that there are 4 military burials (graves, tombstones and monuments) in the Czech Republic, for which, unlike the monument to Marshal Konev, the 224 Agreement on the Mutual Preservation of Military Graves is in force. Prague rebuked Moscow that the military monuments of the fallen Czechoslovak legionnaires had not been updated on Russian territory.
After that, the Czech Foreign Ministry advised Russia not to disturb the Czech state authorities anymore and to negotiate "receiving a monument to Marshal Konev" with "its owner" (Prague-6 district.).
Local government in the Czech Republic is an integral part of the constitutional structure of our state. Persecution of democratically elected representatives by a foreign state in the exercise of their mandates from the Czech point of view is unacceptable
- stated in a statement by the Czech Foreign Ministry.
In conclusion, the Czech Ministry of Foreign Affairs emphasized that "the relevant Russian legislation - also used retroactively - will not be enforceable in relation to the Czech Republic."