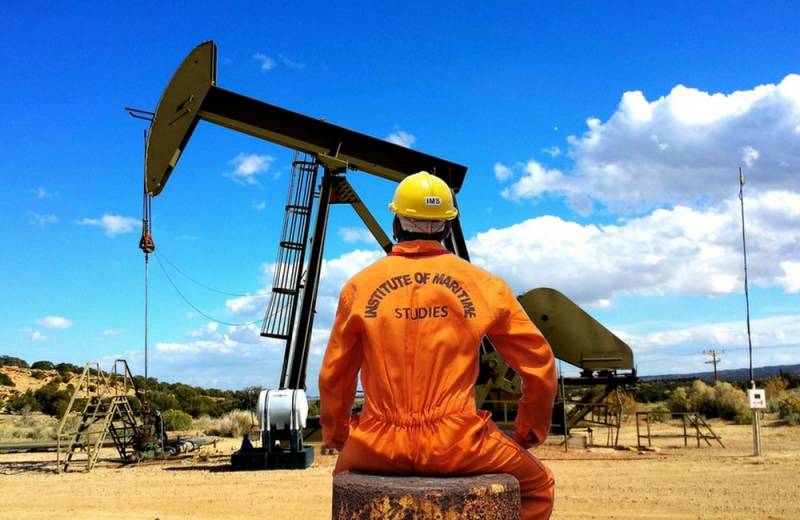 Given the position of Mexico, the United States agreed to reduce oil production by 250 thousand barrels per day. This information was confirmed by US President Donald Trump.
It should be noted that OPEC + countries
hoped
that Mexico will reduce oil production by 400 thousand barrels per day. However, Mexican President Andres Manuel Lopez Obrador agreed to reduce production by only 100 thousand barrels of oil per day.
This became known after his negotiations with his American counterpart. In turn, Trump took the arguments of his Mexican counterpart with understanding. Then he said that the United States will support Mexico.
The US will help Mexico and when they are ready, they will reimburse us
Trump said at the daily briefing.
Trump explained that Mexico's position "doesn't reach 250-300 thousand barrels", but the US will "close this difference." The American leader emphasized that this is a "definite reduction" in US oil production. He confirmed that the United States will reduce oil production by 250 thousand barrels per day.
In fact, this is what we have already done, we would agree to a reduction, they would agree to do something to compensate us in the future
- Trump specified, noting that "for Mexico this is acceptable."
I do not know if this will be acceptable to other oil-producing countries, let's see. But this is something that, without a doubt, will be acceptable to me
- added Trump.
Trump pointed out that the agreed reduction in oil production is not significant for the United States. Since OPEC + "cuts production", the USA "cuts it in response". At the same time, he pointed out that "there is still enough oil in the American land to use." In his opinion, the United States is in first place in the world in terms of oil reserves and has large reserves of natural gas.
By the way, the United States first joined OPEC +. We remind you that the OPEC + countries have reached an agreement on oil production. The new deal is calculated until April 2022. Under the agreement, Russia and Saudi Arabia will reduce oil production by 2 million barrels per day for the next 2,5 months.