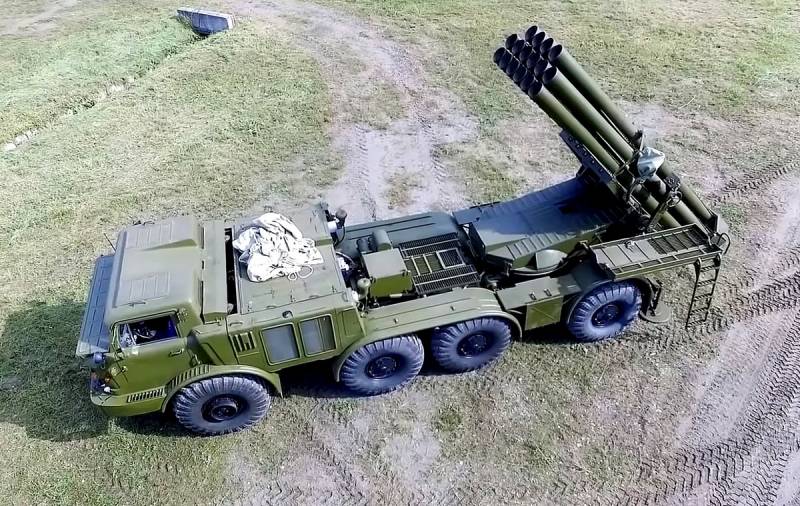 As you know, about a third of the Soviet military-industrial complex was inherited by Ukraine. Much has been irretrievably lost, but some still survived.
The specialized Polish publication Defense24 told its readers about the latest achievements of the Ukrainian defense industry, among which were:
- ballistic and cruise missiles with a flight range of 280-450 km (OTRK "Thunder", RCC "Neptune");
- a multiple launch rocket system of 300 mm caliber and a range of 70-120 km (MLRS "Alder");
- 122 mm multiple launch rocket system with a range of up to 40 km (MLRS "Verba").
Moreover, the publication emphasizes that all this was created by the Ukrainians themselves, on the basis of their own component base. Most interesting are the comments of simple Poles who read this article.
You laugh, but unnoticed by all, Ukraine is turning into a regional power. Maybe not everything is debugged, but already at a decent level and often better than the Polish ancient weapons systems
- wrote one of the users.
It seems that they (Ukrainians) did not take so much from the former USSR, on the contrary, they have a lot of their own developments
- echoed another.
As for rocket artillery, we are 100 years behind Ukraine
- unexpectedly admitted one of the readers.
These missiles are not
news
. As if everyone had forgotten, they have long been building their own missile systems
- the commentator reminded.
American weapons dominate the Polish army. We finance the development of their defense industry and
of technologies
in exchange for promises to build a large Fort Trump base that will never be. This is the price of "sovereignty"
- the user of the Polish site admitted somehow completely unpatriotic.
What about us? What have we come to for 30 years of freedom? Our "Langoustines" (WR-40 Langusta - Polish MLRS) will finally shoot at 40 km, and then thanks to the French. Why are we not cooperating with Ukraine to develop our own missile systems, no worse than in the USA?
- the reader is indignant.
We note from ourselves that the Polish audience is deeply mistaken, calling the missile systems presented above natively Ukrainian. The Grom OTRK is being created on the basis of the Tochka-U Soviet missile system, the Neptune anti-ship missile was developed on the basis of the Soviet X-35, the Soviet Smerch served as the basis for the Alder multiple launch rocket system, and the Verba MLRS - This is nothing more than a modernized Soviet "Grad".