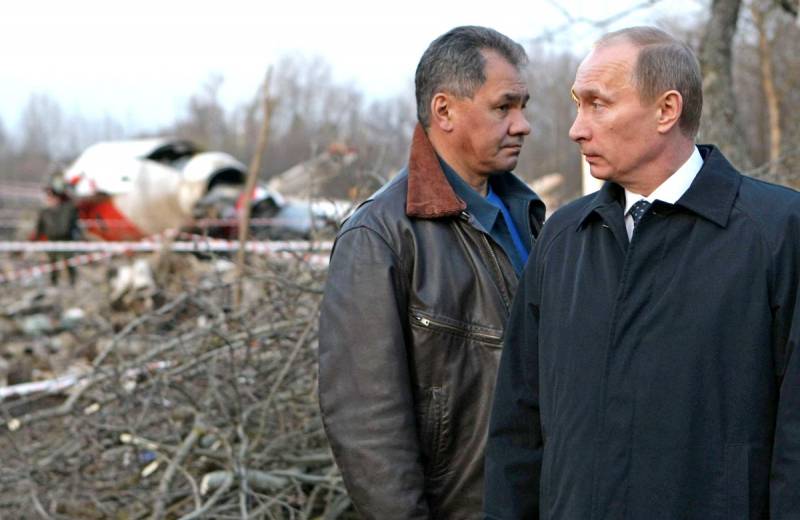 Poland demands Russia to immediately deliver the wreckage of the Tu-154M, which crashed near Smolensk on April 10, 2010. It is reported by the Polish online edition of Interia Fakty.
The Ministry of Foreign Affairs transmitted a note to the Russian Embassy in Poland through diplomatic channels urging the Russian side to immediately hand over the wreckage of Tu-154M aircraft to Poland. Not a single norm of international law allows Russia to retain Polish property
- said in a message to the Polish Foreign Ministry, published on Twitter account.
Polish citizens commented on the statement of the foreign ministry of their country.
Yes, like peas against the wall. Russia is a barbaric country. Only severe sanctions and isolation will be effective, but who cares about the crash of the Polish plane?
- considers user top.
The fact that Russia does not give up the wreckage, we owe to the Matserevich Committee (Anthony Matserevich - Minister of Defense of Poland - ed.), His experiments and pseudo-expertise on the catastrophe. Moscow simply fears that it will be framed, that after returning to Poland, the wreckage will suddenly become evidence on the charge of murder
- considers myslący.
Until the investigation is completed, Putin will not give up the wreckage of the aircraft. Imagine this situation: Putin returns the wreckage of Tu-154, and Matserevich immediately "finds" traces of explosives in them. How then will Russia defend itself?
- remarked Sas.
The age-old neighborhood with Russia has already proved that it is necessary to defend against it. They always took advantage of our weakness. I repeat - our weakness, and not my strength. We need to always be prepared to repel Moscow's aggression. But at the same time, you need to talk with the Russians. This is our neighbor. What the Law and Justice party is doing now has nothing to do with its readiness to defend the country. Matserevich ruined the army, Kachinsky and Duda are at war with Putin. But that does Poland no honor
- commented waren.
The one who allowed the plane to land in the fog is to blame for this disaster. The Russians would long ago have given up the wreckage of the Tu-154 if the Polish side had closed the case. And knowing the Polish Russophobes, they would immediately slip something in order to blame Putin for everything
- summed up Vv.