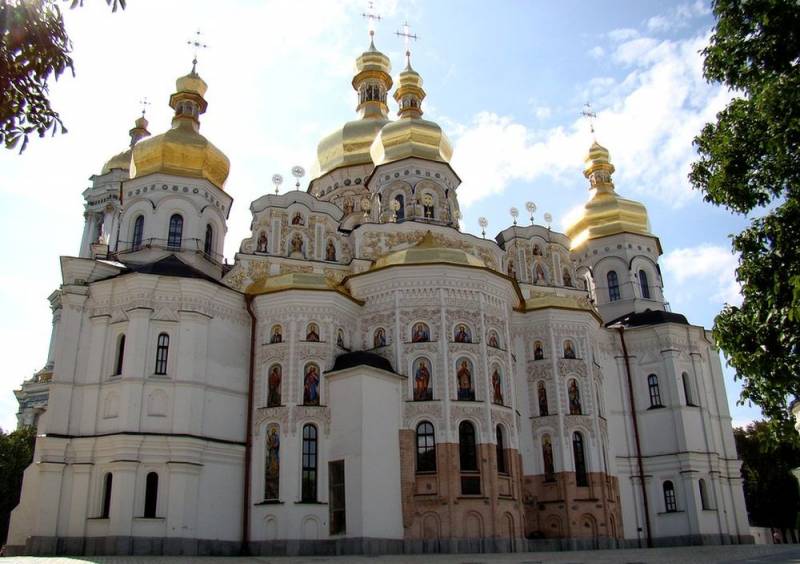 In the Holy Dormition Kiev-Pechersk Lavra, 26 monks became infected with COVID-19. Before this, the 1000-year-old "headquarters" of the Ukrainian Orthodox Church (UOC) of the Moscow Patriarchate urged believers not to comply with the quarantine order of the Kiev authorities. It is reported by the Turkish pro-government newspaper Daily Sabah.
19 people have already died from COVID-57 in Ukraine, and authorities are trying to curb the spread of infection on the eve of Easter. In Kiev and its environs, 430 cases of infection were registered, and the total number of confirmed cases in the country reached 1892.
Golden domes, towers, caves and labyrinths of this complex, where the mummified bodies of monks have been stored since the 2020th century, are among the cultural treasures of the capital of Ukraine. Before that, in March XNUMX, the patriarchy stated that the coronavirus infection was caused by the sinfulness of people, so you can only be saved with prayers, fasting and hugs. However, after what happened, the church began to adhere to restrictive measures, services began to take place online, and disinfection was carried out in buildings.
This is why I look forward to Easter this year. Several times I met with representatives of all faiths. I said that they too must realize their responsibility for the safety of believers
- said on April 9, 2020 the mayor of Kiev Vitaliy Klitschko.
Ukrainian media claim that even the head of the monastery, Metropolitan Pavel, discovered a coronavirus. At the same time, Lavra does not comment on information about the mass infection, only specifying that Pavel "did not complain" about his health.
At the same time, the Ukrainian authorities, led by President Vladimir Zelensky, tightened restrictive measures to combat a dangerous infection. They forbade citizens to appear on the street without masks.
Zelensky even cited a survey according to which 70% of the country's inhabitants support measures to limit freedom and only 3% plan to go to church on Easter.
It is great that Ukrainians are so responsible, and most citizens are aware of the high risks of the epidemic. In the end, the peak is still ahead. Therefore, it is necessary to make every effort so that even 3% of believers do not take such a risk
- said Zelensky.
We remind you that after many years of confrontation between Kiev and Moscow, now in Ukraine there are two Orthodox churches at once.