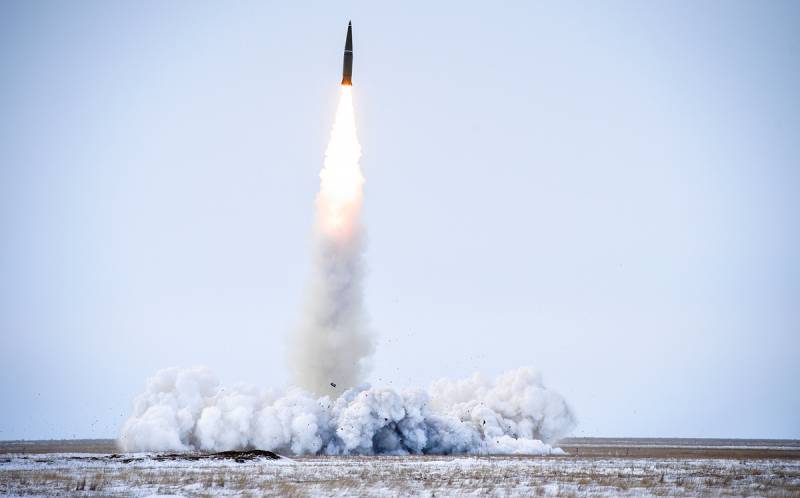 Mobile missile systems are the hallmark of the Russian army and "Putin's absolute weapon." Can the US compare with these weapons? This question was asked by the American Conservative Journal of International
policy
The National Interest.
According to the Center for International and Strategic Studies (CSIS), the "collection" of missiles inherited by Russia from the USSR is the largest in the world.
These missile systems can be regularly seen on Red Square during the May 9 Victory Parades. They have an advantage in mobility compared to stationary missile systems, although they are not so well protected.
Russia remains the leader in the development of missiles of all kinds, and Russian Strategic Missile Forces are an important element of Moscow's military strategy
- noted in the CSIS.
In addition to mainland Russia, part of the Russian missile arsenal is based in the Kaliningrad region, blocking the Baltic Sea and threatening the countries of the region.
In addition to missiles based on mainland Russia, the Kaliningrad semi-exclave also has several types of missiles that threaten parts of Poland, Sweden, Germany, Belarus, Ukraine, Lithuania and Latvia. Russia has the opportunity to block part of the Baltic Sea with its Kaliningrad arsenal.
Russia has several modifications of the SS-21 Scarab / OTP-21 "Point" systems developed back in 1975. Currently, these systems are being replaced by SS-26 Stone / OTRK Iskander, which have improved characteristics, a longer range, and higher accuracy. In addition, Russia has anti-ship missiles SS-N-26 Strobile / P-800 Onyx, as part of the Bastion complexes, as well as on sea carriers.
However, all of these missiles were designed back in Soviet times. From this we can conclude that the existing Russian missile weapons are only a "restoration" of the Soviet heritage, writes The National Interest.