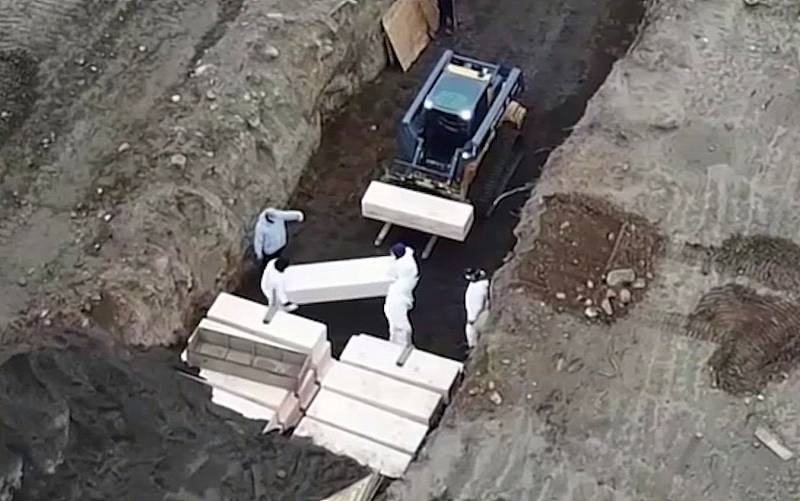 On the territory of New York (USA), the drone photographed how unknown persons in protective suits bury coffins with bodies of people who died from coronavirus in a mass grave. The Metro publication indicates that people lower coffins into the ground, and then an excavator drives up and puts them to sleep. The action takes place on the island of Hart.
At this point, it is known that in the United States more than 400 thousand people are infected with COVID-19, and just under 15 thousand people have died. America has taken on one of the strongest blows to the pandemic. Trump previously said that now in the country there is a peak incidence of this disease. Vice President Michael Pence at the same time notes that in a number of states (Louisiana, Denver) they managed to stabilize the situation.
Political scientist Sergei Markov previously pointed out that one of the reasons for the rampant deadly virus in the United States was the dominance of private medicine, not adapted to fight epidemics - the lack of centralized public administration prevents the concentration of necessary resources on providing quality mass care to patients.
A negative role was also played by the fact that the US authorities did not announce the epidemic too timely, and the country's population did not resort to the necessary measures of self-isolation at the time.