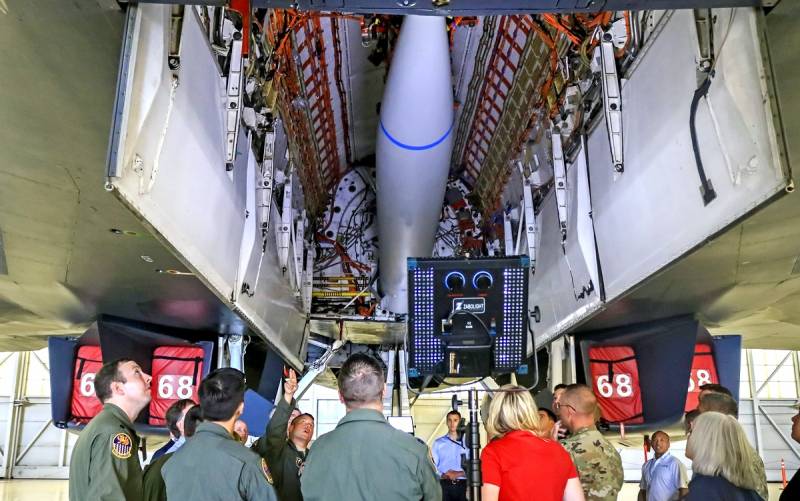 American supersonic bombers B-1B Lancer in the future will be able to take on board 31 hypersonic missiles. This was reported on the eve of the publication Air Force Magazine, referring to a statement by US Air Force General Timothy Ray.
We are talking about the missiles AGM-183A Air Launched Rapid Response Weapon and Hypersonic Air-breathing Weapon Concept. High-speed strike weapons will be placed on external suspensions and in the internal compartments of the aircraft.
Earlier, the US Air Force command stated that it intends to write off 17 bombers with a variable-form B-1B Lancer wing in the near future. The reason for this decision was the continuous operation of military vehicles over the past 20 years, which could adversely affect the design of the airframe.
The remaining (most combat-ready) aircraft, according to the general, will receive hypersonic weapons and thereby "unload" the older B-52 Stratofortress. In addition, the B-1B Lancer plans to engage in hypersonic research.
Recall that the development of the AGM-183A ARRW has been conducted by Lockheed Martin since 2018. Serial production of hypersonic missiles is scheduled for 2021. In turn, the demonstration of high-speed strike weapons HAWC planned by the Pentagon and the Office of Advanced Defense Research (DARPA) supposedly at the end of this year.