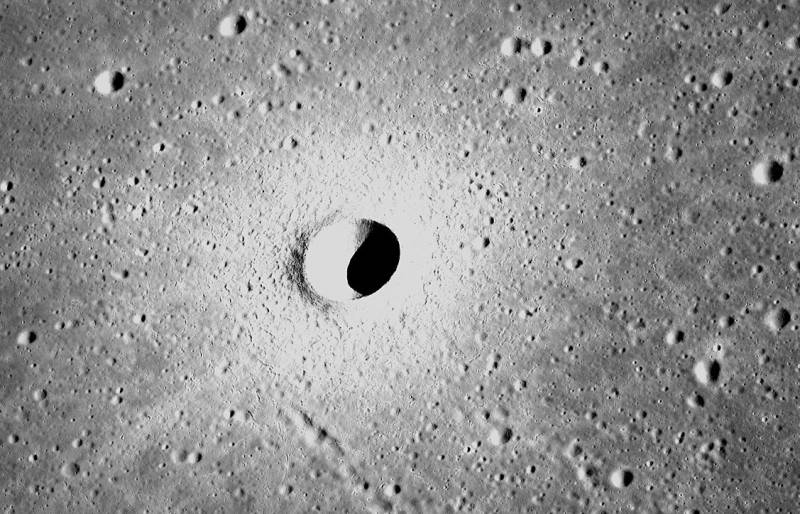 Scientists from the National Aeronautics and Space Administration have proposed building a radio telescope directly on the surface of our natural satellite. A giant antenna with a diameter of 1 km can be erected inside one of the craters on the far side of the moon.
The uniqueness of the device lies in the fact that it can be used to observe radio waves that are not accessible for detection from the earth's surface due to interference from the ionosphere. A lunar radio telescope could cover a range from 6 to 30 MHz, which had not previously been used for observations, which would allow scientists to make the latest discoveries in the field of cosmology.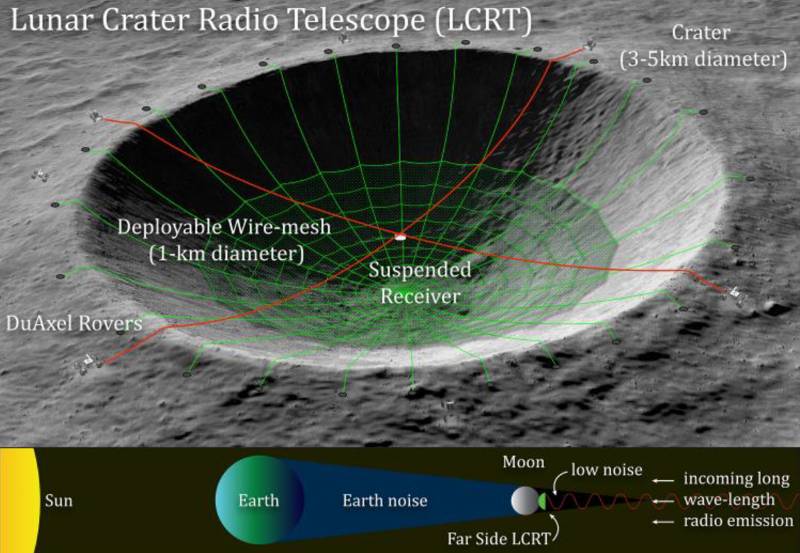 In addition, if the project is successful, a telescope called the Lunar Crater Radio Telescope will become the largest aperture-filled antenna in the entire Solar System. At the same time, the process of its installation can be fully automated. So, as conceived by experts, the wire network inside the crater can be deployed using robotic lunar rovers. Then, in the central part, an overhead receiver will be installed.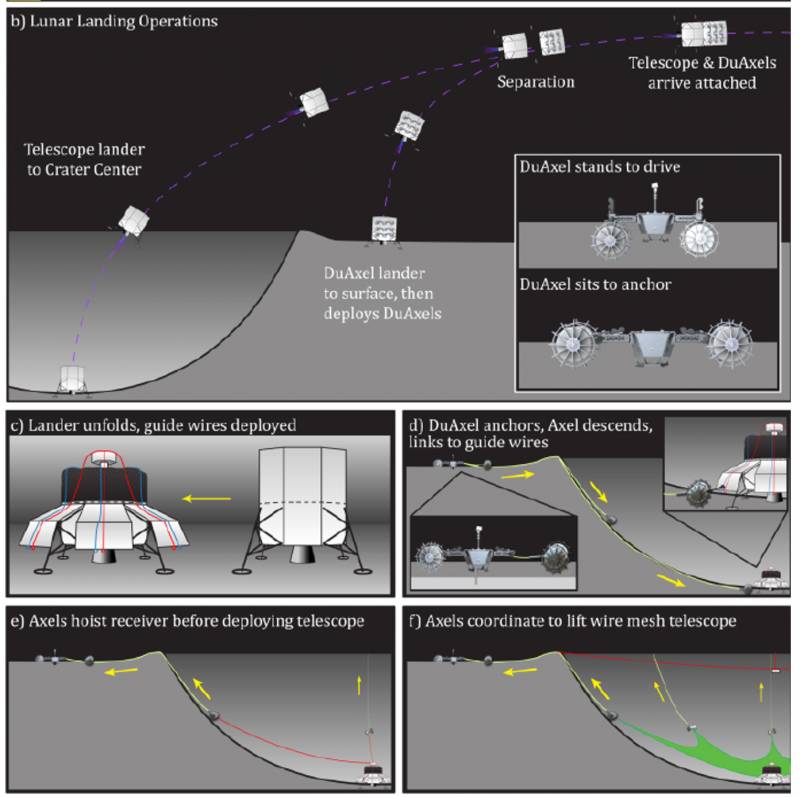 It is worth recalling that at the beginning of this month, NASA introduced a new plan for the exploration of the moon, providing for the construction of a residential base on the surface of the celestial body. In turn, President Donald Trump signed
decree
allowing Americans to mine on our natural satellite. Against the background of all this, the construction of the aforementioned telescope does not seem to be such an "overly complicated" task.