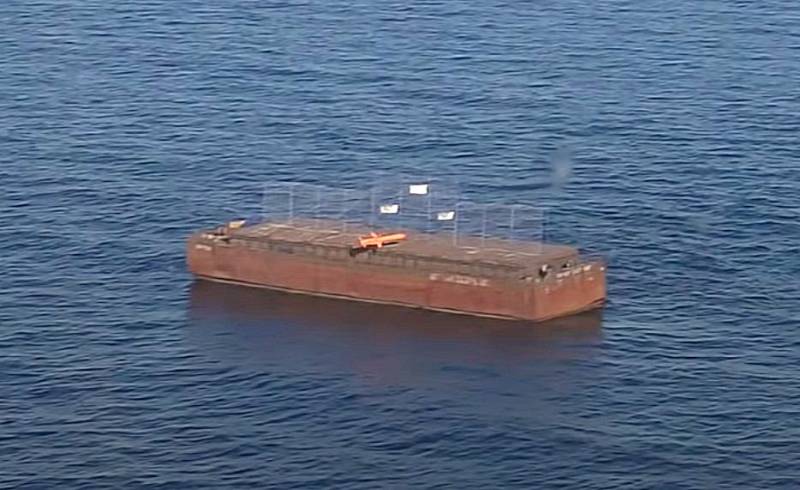 In Ukraine, regular combat tests of the anti-ship missile system 360 MC "Neptune" were conducted. During the firing, the fired projectile overcame a difficult route and successfully hit a floating target.
According to data published by Defense Express, targets placed on a floating barge were at a distance of about 100 km. A shell fired from 360 Neptune MCs overcame the programmed route through the given coordinates and hit the target precisely. During the tests, the missile was accompanied by two Su-27 interceptors.
Recall that the aforementioned coastal missile system is produced by the Ukrainian company Luch. The installation is equipped with subsonic low-altitude cruise missiles R-360, which are capable of covering a distance of up to 300 km, and destroy watercraft with a displacement of up to 5 thousand tons. At the same time, the developer claims that these shells can be successfully used for ground targets.
R-360 is based on the Soviet X-35 missile. The first tests of the anti-ship complex took place in the spring of 2016. In the press, he is often called the "Destroyer of the Crimean Bridge", since in 2019, the former head of the (NSDC) of Ukraine, Alexander Turchinov, said that the crossing could be destroyed by the Neptunes in a few minutes.