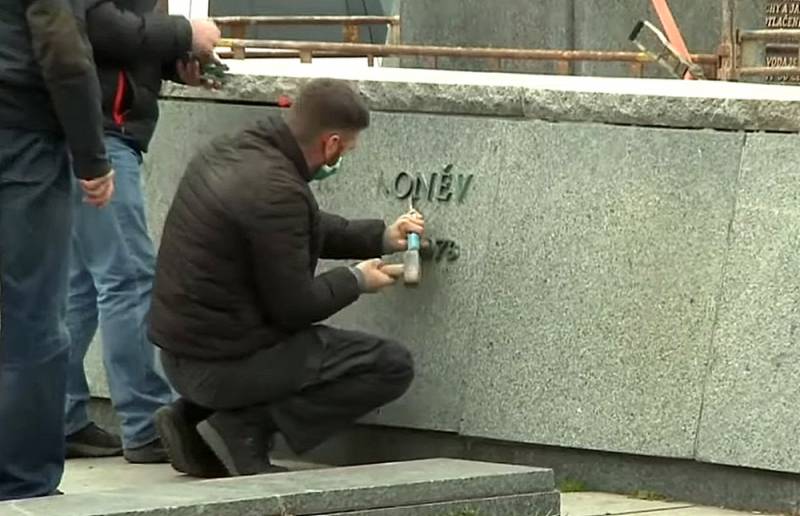 Russian Defense Minister Sergei Shoigu wrote a letter to the head of the Czech military, Lubomir Metnar, in which he expressed a request to hand over to Russia a monument to Marshal Konev, demolished the day before in Prague.
However, they replied from the Czech Republic that they could not meet the Russian colleagues, since the monument, according to representatives of the ministry, is not part of the military burial, but belongs to the municipal district of Prague-6.
Earlier, Russian authorities strongly protested the Czech Republic in connection with the dismantling of the monument to Russian Marshal Konev, whose troops rendered invaluable services to the capital of Czechoslovakia in preventing its destruction by the Nazis during World War II. The monument was erected by grateful residents of Prague in 1980.
Over the years of its presence on the Interbrigade Square in Prague, the monument to the Marshal of the USSR has been subjected to cynical tricks by vandals many times, one of which took place in August last year, when unknown persons doused the monument with red paint.
In September 2019, the authorities of the district of Prague-6 decided to remove the monument and place it in the museum building, and dismantling was carried out on April 3, 2020.
Former Slovak Prime Minister Jan Czarnogurski expressed his desire to move the monument to the Marshal in Slovakia, putting it on a private site in order to avoid a situation similar to Prague.