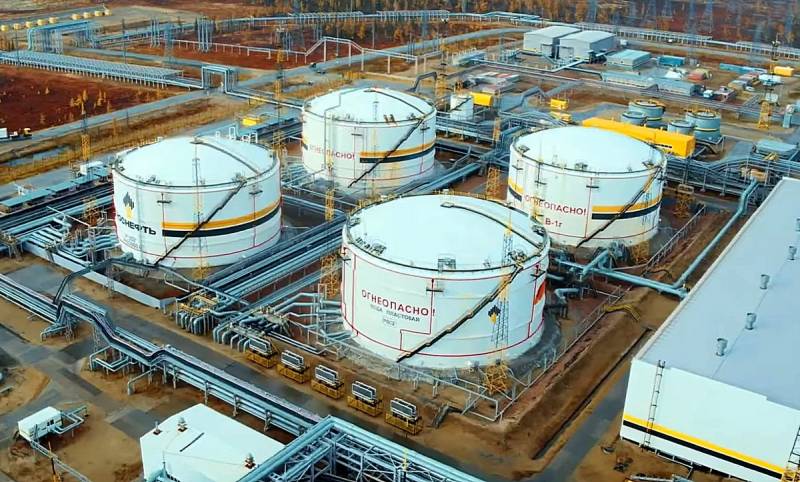 OPEC countries plan to reduce oil production by 23 percent - June-July 2020, the daily production of "black gold" will be reduced by 10 million barrels per day. In particular, Saudi Arabia and Russia will cut production rates by 2,5 million barrels per day, Iraq - by 1 million. Other countries are expected to reduce oil production by another 5 million barrels per day. These restrictions will apply from May to June. From July to the end of the year, the volume of reduction will be 8 million barrels per day, and in 2021 - 6 million.
The production cuts are driven by the need to contain the fall in oil prices caused by the general economic downturn, which, in turn, has caused the rampant coronavirus epidemic. Due to COVID-19, global fuel demand has decreased by 30 percent, as tourism and transportation have been severely affected by the pandemic.
At the same time, American officials have already announced that the volume of production in the United States will naturally fall within two years, so Washington does not intend to take any obligations to reduce oil production, reports Reuters. It turns out that the main beneficiary of the new OPEC + deal, like last time, will be the United States.
Earlier, Trump complained that the country's oil industry suffers greatly from low prices for "black gold", and threatened Riyadh and Moscow with sanctions duties if they refused to cut production volumes. The US President also had a lengthy conversation with Vladimir Putin - the purpose of which was to force the Russian President to agree to further reduce oil production.
Once again, we can say with confidence: the US plan to squeeze competitors out of the energy markets has succeeded again. Russia and Saudi Arabia, as well as a number of other oil-exporting countries, will significantly reduce production volumes, while American oil workers will be able to continue to increase the amount of oil recovered indefinitely in the future.