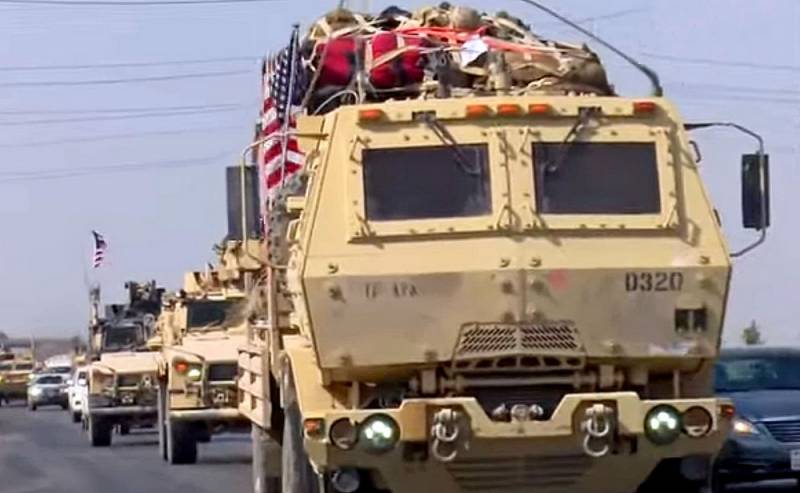 In Iraq, militants of the Shiite group Askhab al-Kaf claim that they attacked an American convoy in the province of Salah al-Din on April 9. They posted a video showing how a convoy of trucks was moving in the night. During the movement, one of the trucks explodes.
The video comes with militant cheers in Arabic. However, it is not clear from the shooting itself where the blow actually came from and what damage was caused to the US military convoy. No comments have yet been received from US military authorities.
The militant Shiite group Askhab al-Kaf, according to some reports, was formed a year ago.
US troops have been in Iraq since 2011 - since the end of the war, which began in 2003 with the goal of overthrowing the regime of Saddam Hussein. Despite the losses incurred by the occupying forces, Donald Trump has no plans to withdraw troops from Iraq.
The complexity of the situation is exacerbated by the growing contradictions between
policies
The United States and Iran in this region - the authorities of the latter also consider Iraq the sphere of its foreign policy and military influence. In Iraq itself, meanwhile, chaos reigns, corruption and unemployment. The relatively wealthy once country is in complete disrepair.